Not Sissoko – German Club Are Interested To Give Tottenham Flop An Escape Route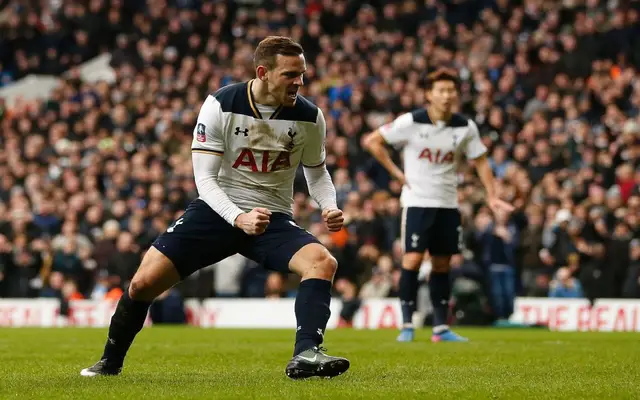 Borussia Monchengladbach are interested in the possibility of signing Spurs flop Vincent Janssen, according to reports from the Mirror. Janssen was signed from AZ Alkmaar for around £18.5 million last summer, but he has been one of the several disappointments of last summer's transfers at Tottenham. The likes of Moussa Sissoko and Janssen are all expected to be sold as Spurs target a squad fit to be capable of fighting on four fronts. Even though the club are yet to find a replacement for Janssen, it is believed that the club has received offers from clubs from across Europe.
The interest from Borussia Monchengladbach seems more concrete than ever before. The Dutch international has scored only two goals in 27 league appearances. He had scored only six goals in 38 games across all competitions, but only two came from open play.
Spurs have been linked with a couple of players who could potentially act as the replacement for Janssen, or even go one step beyond to becoming the alternative for Harry Kane. However, at a time when Spurs are diverting significant funds to the construction of the new stadium, it remains to be seen if manager Mauricio Pochettino will have funds to spend in this summer.
Tottenham may have a problem or two in selling the striker, as he is still only 22 years old and has performed phenomenally in the previous campaign before coming to Tottenham. Potentially interested clubs like Borussia Monchengladbach will be easily able to write off the season at Spurs as a mistake due to other reasons rather than the player's inability.
Janssen was primarily brought in as the backup for Harry Kane, who once again ended up as the Golden Boot winner. Any striker who comes to replace the England international will once again face the prospect of being on the bench more often than not. Even though Janssen made 27 appearances in the league, he had only just over 800 minutes of league football.