Tottenham Prepared To Offer £100,000-a-week To Complete Deal For Defender's Contract Extension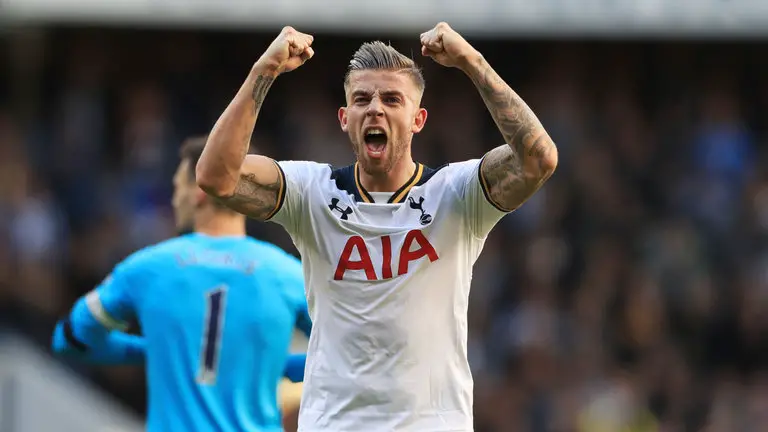 Tottenham are set to tie down Toby Alderweireld to a bumper contract according to the Mirror. The report claims that the Belgian will become one of the highest players at the club, thanks to the new deal.
This step is being taken by Spurs to ensure Alderweireld isn't swayed by the big money of Inter Milan, a club that has been in the market for a number of quality players because of their Chinese owners. Tottenham are to make the first move in their bid to tie Toby Alderweireld down to a huge new deal.
The report suggests that the Belgian defender earns around £50,000-a-week and wants to be on the same pay scale as some of the other stars at the club. Toby wants to earn double the amount that he is making at the moment – the same wage that is being paid to top stars Harry Kane and Hugo Lloris.
A Defender Who Worth The Money
Currently, the 28-year-old has a contract for a couple of years but we do have an option to increase the current one until 2020. It was a little jittery to see the rumours of Alderweireld looking for a move away due to his wage demands but the report from the Mirror states that we have no intention of selling the defender.
We don't want Alderweireld to leave as he has become one of the best defenders in the league and has formed a great partnership with countryman Jan Vertonghen. It is imperative that we keep hold of the former Atletico Madrid man as he can become a mainstay of our defence for a number of years.
The sooner we can finish the negotiations for the player, the better it would be. We cannot lose out on the spine of our side and Alderweireld is one of the main players for us. While we have not brought in any big-money signings yet, finalising these niggling contracts of our best players does ensure that they remain at the club for a number of years.
We do have a great platform to launch a challenge for the Premier League title and all we have to do now is hold on to our best players and sign a couple of quality players to add some freshness to the squad.