Deal Done – Tottenham Complete 5-year Contract Extension For Rising Defender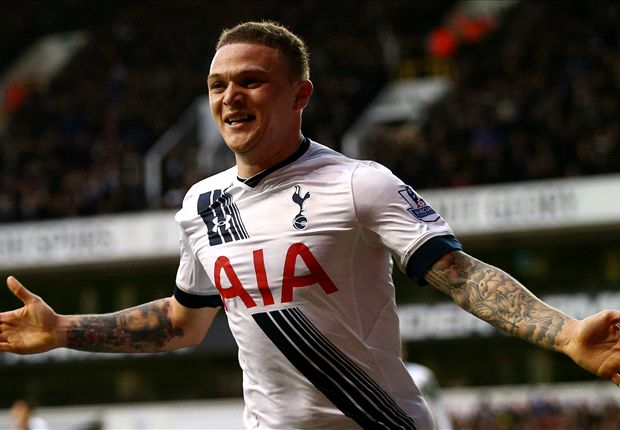 Kieran Trippier is fast emerging as the player to replace Kyle Walker on a permanent basis, as the right-back has now signed a five-year contract with the club, as reported by the BBC. Towards the end of last season, Trippier found more first-team opportunities even in the big matches, as manager Mauricio Pochettino increasingly saw him as the replacement for Walker.
The England international did not have his head in the right direction, as he was contemplating the possibility of moving to Manchester City. The Citizens have been reported to have begun negotiations with Tottenham over the possibility of a £40million transfer of Walker (The Sun).
Spurs have been linked with several right-backs over the last few months, but it seems that Trippier is emerging as the alternative to the 27-year-old Walker. Signed from Burnley back in 2015, Trippier has been a bench player more often than not.
The decision to award Trippier a new contract comes just days after reports about Spurs opening negotiations with City for the transfer of Walker. A favourable outcome is expected considering that City are already ready to be around £40million.
Last season, Trippier only featured in the Premier league on 12 occasions. Yet, he was able to sufficiently impress the England national team manager and feature in the game against France in June. This time around, he is expected to make more first-team appearances if Walker ends up leaving for City as expected. Trippier is only 26-years old and has the potential to improve even further.
Interestingly, Trippier was already under contract until 2020 but Spurs deemed it necessary to offer the player a much improved deal in order to bring him on par with his improved standing in the first team. Pochettino is unlikely to be satisfied with only Trippier in the first team, as the club have been linked with a move for Vincent Marcel. The Nice youngster may not be able to claim a first-team spot right away, but he will be able to provide some much needed competition and the option for rotation. Spurs have plenty of matches to content with next season, as we have once again qualified for the Champions League.
https://youtu.be/YR38kxVwc7o