Spanish Attacker Admits To Offers From Champions League Clubs Amid Tottenham Links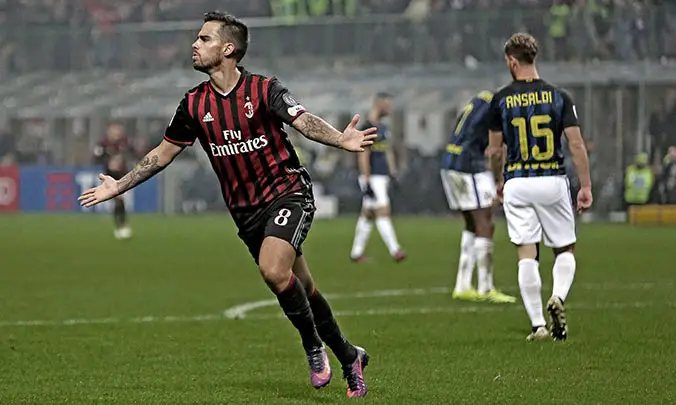 Tottenham continue to be linked with a move for AC Milan winger Suso. The 23-year-old has been linked with a return to the Premier League for the last month or so. He may very well become the replacement for Erik Lamela at Spurs, as the Argentine has been linked with a move away from the club for quite a while. Lamela has not played for Spurs since suffering a hip injury before the start of 2017. He has apparently set his sights upon a return to the Italian Serie A where Roma are very keen on signing him back.
This would leave a huge void in the Spurs first-team, just at the time when manager Mauricio Pochettino is intent on strengthening the squad. Suso has been one of the targets, as the winger has excelled at the San Siro, according to reports on Calciomercato. However, he knows that the club cannot afford him Champions League football at the moment. Even with the addition of new owners and their vast wealth from China, it may take a couple of years before Milan near the top of the tree in Italy.
Suso does not seem intent on wasting precious years at Milan, and he has identified that a move to Spurs will provide him with an instant chance to play in the Champions League once again. After having finished in the top four in the last two seasons, Spurs are now in the mood for trophies. Even though we have been in contention for the Premier League title in the last two seasons, the battle for the 2017-18 title will be intense than ever before.
Suso was quoted as saying by Calciomercato:
"I had an agreement for a new contract in December but the club is giving priority to other issues. I have no news about my contract extension, I've been waiting since December. I had an agreement with Fassone but I've heard no news yet and I have received offers from the Champions League clubs but I want to stay here."
The AC Milan winger managed to come up with returns of 7 goals and 11 assists in 37 appearances across all competitions. Furthermore, he has knowledge of the Premier League after spending his first few years of the professional career at Anfield. Milan will have no option but to sell Suso, as the player does not appear to be keen on playing at the San Siro anymore.
He has firmly set his sights on Champions League, and Spurs will be able to offer him exactly that.