£40m Tottenham Target With 13 Goals From Last Season Submits Transfer Request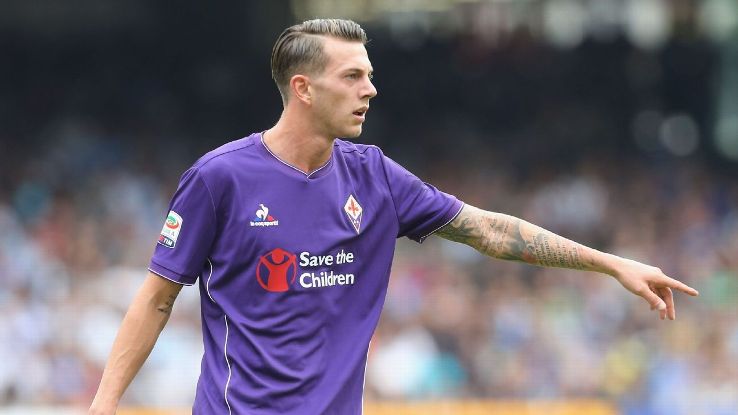 Tottenham's transfer plans have been given a major boost with attacker Federico Bernardeschi reportedly handing in a transfer request at Fiorentina, according to Eurosport. Spurs have been keen on strengthening the attack with a new winger, and the scouts have been going through several names in the hope of finding a suitable target and the Standard reported earlier this year that the 23-year old was on our boss Mauricio Pochettino's radar.
Bernardeschi has become one of the top transfer targets for several clubs in European football this summer. The 23-year-old has quickly become one of the top wide players in Europe. Last season, he came up with 13 goals in 41 appearances, which marked his best ever career return. It should also not be forgotten that he is only 23 years of age. The winger is valued only at around £40million and has just two years left on his contract.
This situation certainly had the player in a strong position when it comes to negotiating a deal, and it seems like the Italian is utilising it to the maximum.
Bernardeschi is intent on forcing his move away from Fiorentina and is probably waiting to get a bigger pay day. As Spurs watched our transfer target Alexandre Lacazette move to Arsenal for around £52.6million, there is great pressure upon chairman Daniel Levy to bring in a couple of signings.
Bernardeschi was a key player in the Italy U-21 team. He has since made progress to the senior team and was part of the Italy setup in the UEFA Euro 2016 squad under Antonio Conte.
Even though he managed to come up with a decent tally in front of goal last season, Bernardeschi will be disappointed to see Fiorentina only manage an 8th place finish in the league and will be without any form of European football this season.
There have been reports emerging that the player has agreed terms with Italian champions Juventus (Goal), with the Old Lady submitting a €40million bid for his services. But with nothing official yet, it could all just be speculations and Tottenham should test the waters with a bid for the winger, as he has the potential to be one of the best in Europe.
There is a matter of playing second-fiddle to our first choice XI that could play on the player's mind, but there will be no shortage of first-team opportunities due to our involvement in four different competitions next season.