Tottenham Attacker Hands In Crucial Injury Boost As He Returned To Training Sending Spurs Fans To Cloud Nine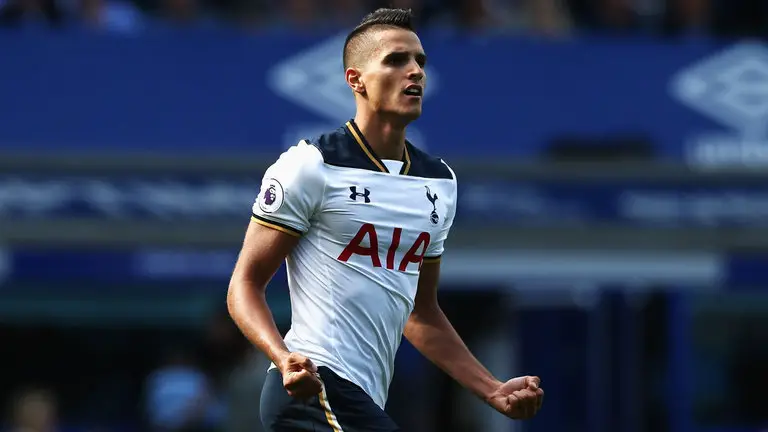 Remember Eric Lamela? One of those many signings that Tottenham Hotspur made by spending Gareth Bale's transfer money. The Argentine playmaker never really lived up to the expectations at White Hart Lane. Last two seasons were a change though, as the 25-year-old started showing glimpses of his talent.
Unfortunately, a hip injury put the Argentine out of action for the past eight months, ending in surgeries on both his hips. And so, when he reported back to training, the fans could not hide their delight. Photos of his return on Twitter – together with his other mates – were given the thumbs-up by the supporters.
Spurs officially tweeted various photos of the first team regulars including Jan Vertonghen, Toby Alderweireld, Vincent Janssen together, with Lamela reporting for pre-season after the summer break.
The pleasant surprise over Lamela's return is understandable considering the very little information that the supporters had about his recovery. It was almost as if the player disappeared out of the landscape for the last eight months!
Reporting back… #MondayMotivation pic.twitter.com/pQ4efqFv9Q

— Tottenham Hotspur (@SpursOfficial) July 10, 2017
The reaction is on expected lines considering the frustration that the supporters had to endure – so much so that some were ready to hail his return as a new signing.
Spurs, under Mauricio Pochettino, have been one of the strongest title contenders although they fell just short in the last two seasons. The Argentine coach desperately wants to take the next step and bring the Premier League title to the club.
Tottenham will jet off to United States for their customary pre-season friendlies during which they will take on French Champions Paris Saint-Germain, Italian giants AS Roma and fellow Premier League title hopefuls Manchester City in the International Champions Cup. They will also play Juventus in the first week of August.
Lamela, who is renowned for his dribbling skills and play-making abilities joined Tottenham in 2013 from AS Roma. After two disastrous seasons at the White Hart Lane, there were questions over his ability to adapt to the pressures of the Premier League.
His talent though, was never in question and it was only a matter of time before he delivered. The arrival of fellow countryman Pochettino did turn the tide for him, as he started finding regular place in the team. 2015-16 was the most productive season for him where he played 34 games for Spurs, finding the net 5 times.
If not for an injury during last season, Lamela would have built up on his success. Never too late though, as the return to full fitness augurs well for Spurs ahead of the 2017-18 season.
Here are some of the reactions from Twitter,
ERIK LAMELA MARRY ME

— Blair Dunlop (@BlairDunlop) July 10, 2017
LAMELAAJHDJKAHJKHFJKDHKJAH¬`!!!111!!!!!!!11!!!!! pic.twitter.com/O0ua5kbKyl

— David Harley (@Dharley_1984) July 10, 2017
He's alive pic.twitter.com/7WHMpB6l55

— Aaron (@AMercerweireld) July 10, 2017
Footballs back, pre season officially starts #coys pic.twitter.com/e1JshN9dNk

— Jamie Imber (@Jayballzz23) July 10, 2017
Lamela WTFFF thought he was dead

— • (@Eriksxn_23) July 10, 2017
ANNOUNCE LAMELA!!!!

— Callum Randall (@callumrandall12) July 10, 2017
Now that @ErikLamela is back, can we get rid of Sissoko now??

— ShyloFutureThinkin (@Shylo_FT) July 10, 2017
https://youtu.be/FBcNFYDPsrg