Messi And Neymar Advise Barcelona To Sign Key First Team Tottenham Star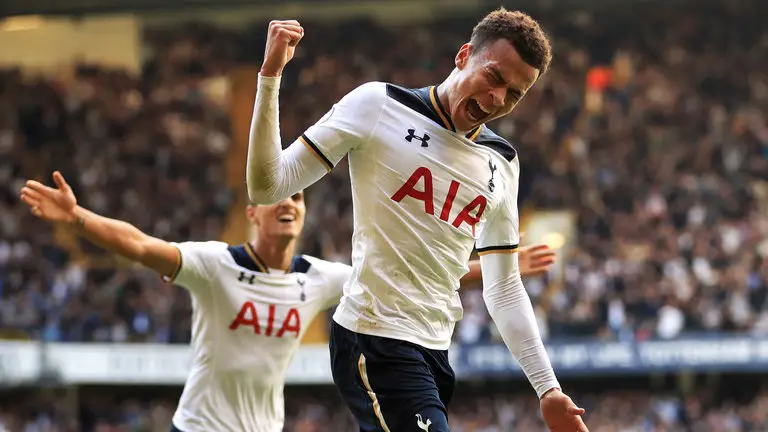 Barcelona are stepping up their efforts in order to sign a marquee player in the summer, as fans have grown increasingly frustrated with the club's lack of impact signings this summer.
Barca's star players Neymar and Lionel Messi are thought to have informed the club that they would like to see Tottenham star Dele Alli come to the Camp Nou, according to reports on Spanish tabloid Diario Gol.
The 21-year-old midfielder has become one of the most sought-after players in the world. After being linked heavily with a move to Real Madrid for much of last season, he is now linked with a move to their arch rivals.
Alli has grown tremendously from being a young midfielder at MK Dons into one of the top talents in world football. Last season, the 21-year-old managed to come up with an incredible return of 18 goals in just 37 appearances in the league.
Such an incredible goal-return has started comparisons between him and Frank Lampard, who is one of the greatest scoring midfielders of his generation. While it may be surprising to see a Spurs player being compared with a Chelsea icon, there is no harm in admitting that Alli is as good, if not better than Lampard.
Messi and Neymar reportedly regard Alli to be a world-class player who can be transformed into one of the best in the world with the right guidance. The England international ended up 6th in the list of the Premier League top scorers last season, and was easily one of the best midfielders in the Premier League.
While Alli recently committed his long-term future to Spurs by signing a long-term contract only in September 2016 (Telegraph), there is always the possibility of the midfielder's mind being turned by the possibility of playing for a club like Barcelona, with the likes of Messi and Neymar – two of the best players in the world.
We are always at the risk of losing Alli, as long as chairman Daniel Levy continues to stand by his principal of a strict wage structure at the club. Despite being one of the top players in the Premier league, the midfielder continues to earn moderate wages of around £60,000 per week.
https://youtu.be/4xyJ3pro_qw