Tottenham's First Summer Signing Drags On As Real Madrid Take Decision On €25 million Target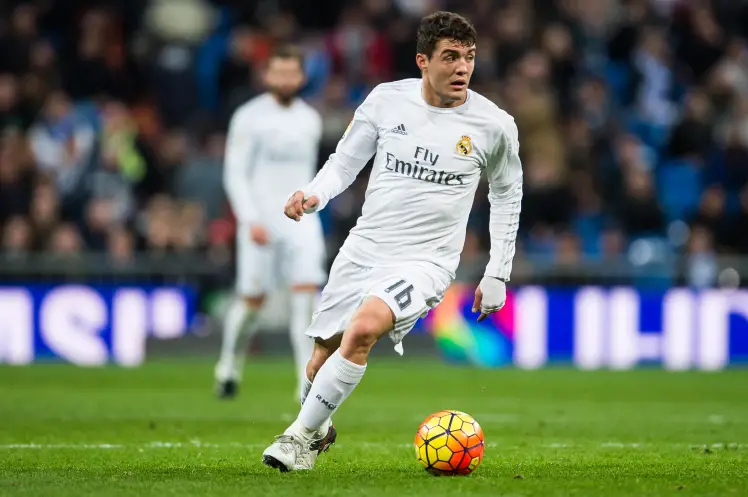 Tottenham fans enjoyed the news coming out of their transfer room over the weekend. Federico Fazio and Clinton N'Jie who had unflattering stays at the club, ended the gloom with transfers to AS Roma and Marseille respectively. That however, doesn't raise the spirits of Spurs' fans who are now getting desperate for incomings.
There is calm within the club hierarchy though, which indicates that the real action is yet to begin. Now with the dead wood gone, more players are being linked with joining the White Hart Lane revolution.
One such player is Mateo Kovacic. The 23-year-old Croatian midfielder is contracted to Real Madrid, and Spanish publication AS report that Tottenham have made a €25million bid. It also goes on to say that Madrid rejected it outright.
It is not the first time that the player has been linked with an exit from the Bernabeu. The former Inter Milan midfielder barely featured for the Spanish Champions in the last couple of seasons. There are increasing concerns within the player's camp about his place in coach Zinedine Zidane's long-term plans.
That makes Tottenham's job easy but they will face resistance from multiple quarters. Reports indicate that Kovacic may be interested in staying at the club and force himself into Zidane's plans. Even if the club wants to sell and Kovacic wants to move, there is interest coming from Italy that could gazump Tottenham.
The big-spending AC Milan are reportedly vying for his signature and any sign of interest from the player or the club could instigate a bid. Kovacic's former club Inter are also in the market for a midfielder and could be interested in welcoming him back. (Corriere dello Sport)
We need to strengthen our squad ahead of a campaign which could prove to be a make or break. After two seasons of so-near-yet-so-far finishes, Pochettino would like to go all out in search of silverware. Having quality backup will be on top of his to-do list in this transfer window.
Moussa Sissoko didn't really enthuse with his performances and Kovacic could be a good replacement. But is the interest genuine and will the player move? Tough to say at this point but if he does join us, the fans would be a delighted lot.