Tottenham Are Braced For Another Huge Bid For Versatile Star As Daniel Levy Wouldn't Budge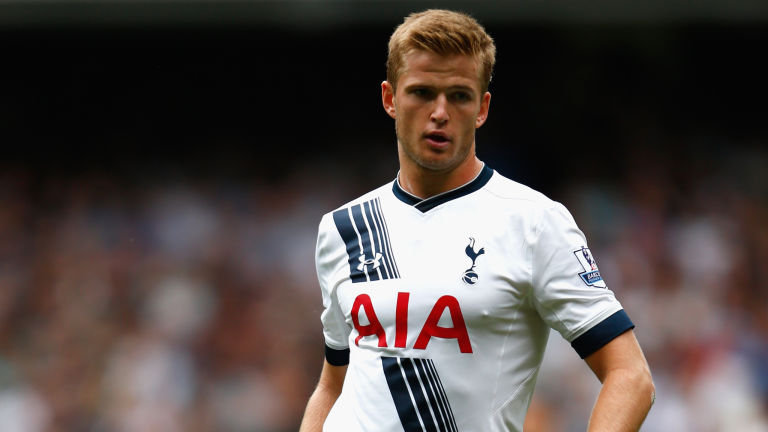 Looks like Manchester United are serious about their pursuit of Eric Dier. As per latest reports from The Mirror, the Red Devils are ready to make one final attempt with a £60million bid.
Jose Mourinho's desperation to add muscle to his midfield is quite apparent from the beginning of this transfer window. He has earmarked Dier for the central midfield role as a long-term replacement for Michael Carrick – ironically another of our ex-players. United tried to entice Spurs with a £40million bid and an offer for Dier to double his wages. But Tottenham held firm and understandably so, for one of the key players.
The England midfielder signed a five-year contract last September with us that ties him to White Hart Lane on £70,000 per week wages. United's offer to double his wages may have attracted Dier's attention but Spurs remain firm in their denial.
Having already seen Kyle Walker make a move to Manchester City in a £50million deal, the club is reluctant to let another player join one of its direct rivals. Dier's versatility to play both in defence and midfield with aplomb makes him a key figure in coach Mauricio Pochettino plans for the season.
But, is a £60million bid too high to resist? It is going to be a dilemma between taking the best offer for your star player and letting go of someone who has huge potential. Pragmatically, Dier is not a regular in the first team – he loses out to Victor Wanyama. Getting £60million for a backup player is great business.
I like the way we are holding up, though. Dier is a prized jewel and if let go, he will only strengthen United. Gone are the days when we used to farm players and sell them to United. Carrick and Dimitar Berbatov spring to our minds but Spurs of 2017 is a different animal and seeing Dier traverse the same path will be a mistake.
Fans can only wish that the lure of £60million is not too strong to part with Dier. As Daniel Levy pointed out more than once this season – Dier is not for sale for any price.