Tottenham Target Lands In Paris To Complete £8.5m Deal After Almost Coming Close To Signing For Spurs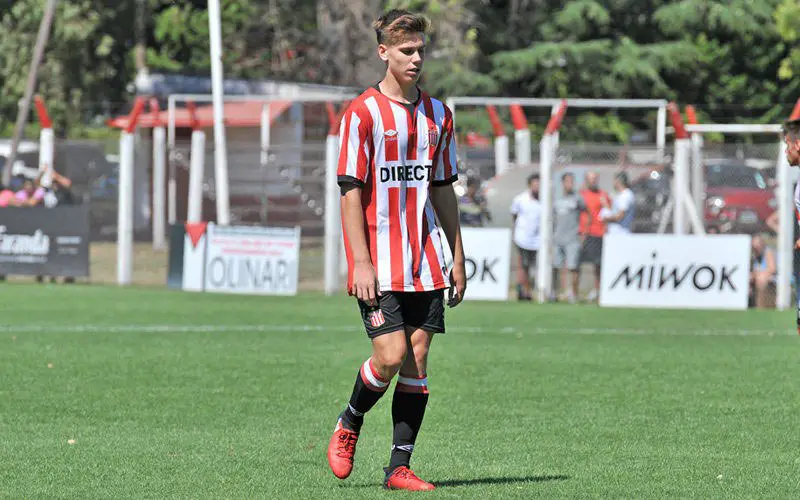 It was only last week that Tottenham's reported interest in Argentine defender Juan Foyth was brought to light, with several reports claiming that he was close to signing for the North London club. However, there is heartbreak for the fans in this case, as the 19-year-old Estudiantes regular is now set to join Paris Saint-Germain. The Ligue1 big spenders are reported to be close to a deal which should be a setback for us.
The player's agents – according to French newspaper L'Equipe (via Express), are in Paris to close down a £8.5million deal with PSG. His club Estudiantes is open to the idea of a sale. The Argentine is highly rated in his homeland, although it was only recently that he broke into the first team at his club.
At the international level too, it has been a ground-breaking year for the tall defender who has won caps for Argentina Under-20s, following which Tottenham kicked on their pursuit of the centre-back.
However, they are now stumped by PSG's intent on securing Foyth's signature. Interestingly, PSG are in the middle of their pre-season US tour where they played Spurs during the weekend. Sporting director Antero Henrique reportedly left the training base to close out the deal for Foyth.
It is an interesting development because it was widely believed that manager Mauricio Pochettino would be able to sign Foyth without much competition. His Argentine roots and a proud record with young signings may have fetched a deal but now it looks like a lost cause.
Tottenham have been inactive in the summer transfer window, with the lack of arrivals frustrating the supporters. Walker has already left the club to join Manchester City, although it was a deal for which no one complained. We got the best price for a player who wasn't in the first team and City got a player who wanted to join them.
That should not mask our inefficiencies in signing players. If Eric Dier too succumbs to a bid from Manchester United, there could be some serious questions left unanswered at the club.
Let us hope that Foyth is the last of those players whom we missed out in this transfer window because of lack of intent.