Former Tottenham Defender Backs Daniel Levy's Transfer Plans, Hits Back At Arsenal's Poor Defence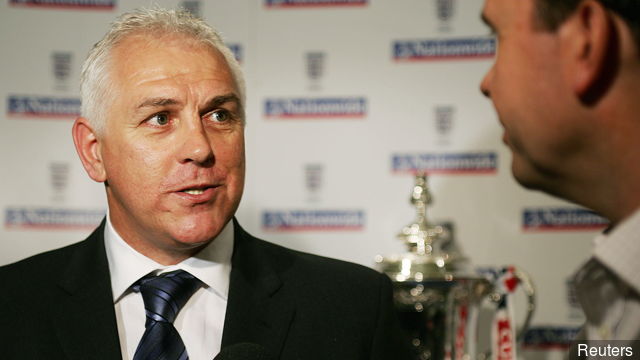 When there is no action on the football ground, fans would love to see the club be agile in the transfer market. No wonder then, that the lack of activity this summer has left many fans (yours truly included) exasperated.
Most fans would point a finger towards the hard-bargaining tactics of Daniel Levy and his urge to keep the cheque book inside his pocket. Levy though, has a strong supporter, in club legend Graham Roberts.
The former club captain feels that all the bases are covered for Mauricio Pochettino and there is no urgent need to strengthen any area. He was steadfast in his support of this strategy and even took on Jim White's Talksport show on Monday morning, where questions were raised over Spurs' lack of transfer activity.
It was co-host Matt Scott who felt the full heat of his support as Roberts asked him to mind his own business. Scott is a die-hard Arsenal supporter and Roberts obviously wouldn't want an Arse-fan to question our club tactics. Roberts took Twitter to let Scott know what he felt.
@Matt5cott think you should worry about arsenals defence after losing to Chelsea 3-0 and stop worrying what spurs doing

— Graham Roberts (@GrahamRoberts4) July 24, 2017
Earlier this month he had tweeted stating that the Spurs faithful shouldn't be worried over the situation, insisting that they keep faith in Poch.
Stop worrying about our transfer dealing. I'm sure the manager knows who he wants.last season best defence, most goals,COYS

— Graham Roberts (@GrahamRoberts4) July 6, 2017
Arsenal, who could not qualify for Champions League next season, have signed Alexandre Lacazette from Lyon in a big-money transfer. Spurs are yet to sign any player and are the only club to remain so. It is highly unlikely that we wouldn't make any signings but all we may end up doing is buy some squad players.
Roberts even went on to proclaim that none of Manchester United, Arsenal, Chelsea or Everton's signings would get into the first XI of Tottenham. That is some statement, considering the big names that were snapped up by these sides!
Is This Optimism Misplaced?
It is perfectly fine to support the club in front of an Arsenal fan – am sure every Tottenham supporter would do the same. However, that shouldn't be taken as an undying support to this transfer inactivity.
I am sure that even Roberts would agree in private discussions that we need to move off the blocks, at least now. There is no harm in adding a player or two to increase competition – especially since there is optimism all around the corner. If we can nab a bargain, very good. But even if we must splash the cash – there is no reason why we should not!