Tottenham Receive Huge Boost As Target Wants To Play With Mauricio Pochettino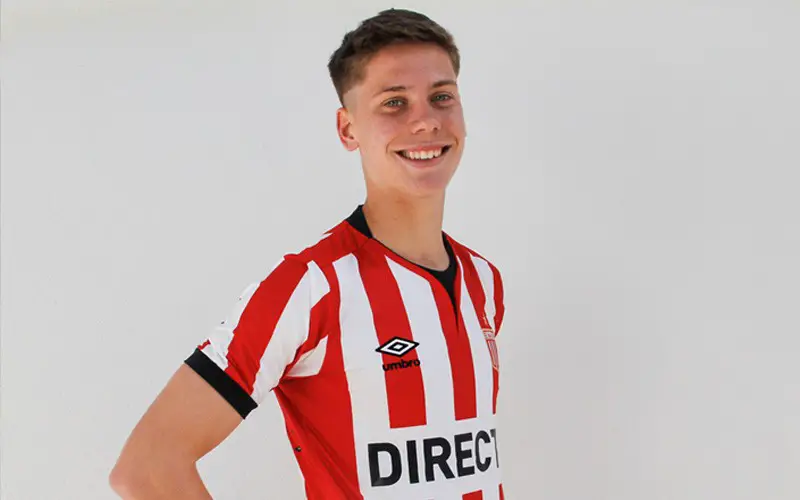 Tottenham have still not met the demands of Estudiantes as we look to sign one of their young talents, Juan Foyth. The Sun reports that we are not willing to match the payment terms wanted by the Argentine side and Paris Saint-Germain have already agreed to meet these demands.
Foyth was all but expected to join Mauricio Pochettino at Spurs after initial talks with club president Juan Sebastian Veron, who had flown to London to complete the deal. However, all that changed in recent weeks as the versatile defender was left in the dark about joining Spurs and PSG came storming in with a bid of £9million.
The Ligue1 giants are willing to pay the amount up front, something that Estudiantes would prefer. We, on the other hand, want to break up the amount into two parts, a £6.25million down payment, and the remaining £2.75million would be paid based on the youngster's performances for us.
The deadlock seems to have no solution at the moment but the only thing going for us is the fact that Foyth wants to play for us and has told the same to his club, according to the Sun.
The 19-year-old wants to play under Mauricio Pochettino, possibly due to the number of chances given to youth players at Tottenham. Poch also has a great history of working with starlets and Foyth would be expecting a similar relationship between them in London.
While Foyth does play as a central defender, he is adept enough to play as a wing-back or even in central midfield. The youngster could be seen as another Eric Dier, thanks to his versatility.
The player also believes that he would be getting more first-team football with us rather than with the Ligue1 side and that should add some weight to our bid.
We haven't signed any new players this season but Foyth would be a decent signing to have as cover ahead of the new season. While he would have a lot to learn about the English game, working at Tottenham under Poch would help him reach his potential.