Tottenham Receive A Small Hope In Pursuit Of Defender Who Is On The Verge Of A PSG Move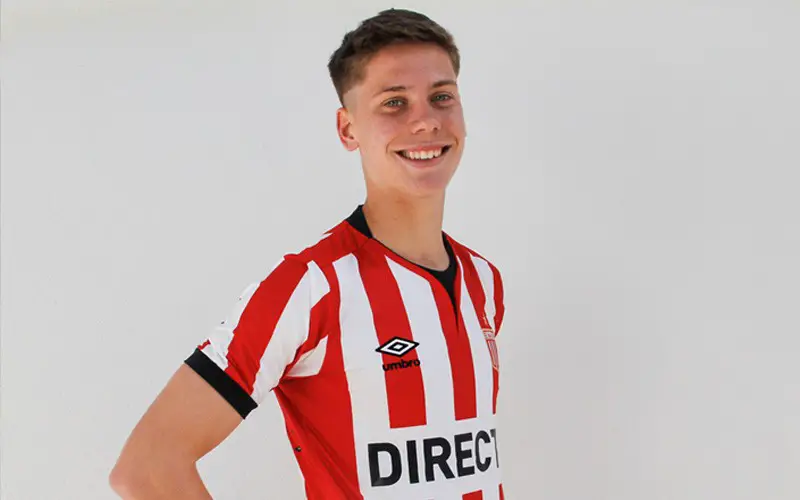 Looks like this transfer season is going to be more about misses than hits for Tottenham Hotspur. We keep hearing a lot of players linked to White Hart Lane but that's where they stay. We still are the only club without any signing and at this rate, it could remain the same for some time. 
Another player we are about to miss – or may have already missed – is Argentine defender Juan Foyth. The 19-year-old Estudiantes youngster was reported to be close to joining Spurs earlier in the window. 
That did not materialize and French Champions Paris Saint-Germain were reported to have struck a £8.5 million deal for the player with his agents. All lost? Not yet, as latest developments point that Spurs have one last chance to hijack the bid. 
A report from El Dia (via Sport Witness) states that Foyth and his family would prefer a move to London and work under Mauricio Pochettino. That's on expected lines because Pochettino has a great track record of blooding youngsters and Foyth looks to build on the same. 
There is, of course, another report from El Dia that quotes Estudiantes' sporting director Juan Sebastian Veron as saying: 
"We already have a club-to-club agreement with PSG for Foyth ."
He also said that the deal is yet to be finalized, giving "one last chance" for Spurs. Where does all this leave our club? It is rumored that PSG are bidding to pay by straight installments – something which Daniel Levy isn't ready to propose. 
Our Verdict
Foyth fits all the attributes that Pochettino will look for, in a player. He has huge potential to develop into one of the best in the world. In fact, Argentina national coach Jorge Sampaoli has recently met with the youngster. This could only mean that Foyth is close to a senior national call-up. 
But let's get this straight. PSG's interest in the player is genuine and so is Estudiantes' agreement on PSG's bid. The only straw we are clutching on to is the rumoured interest of the player to work under Pochettino. Frankly speaking, this is almost a lost cause.  
Agreed that there is a small window of opportunity for the club to pounce and swoop for the player. But, the probability of that happening is remote.