Route Clear For Tottenham To Spend 'Kyle Walker Sale' Money By Re-Igniting £38million Move For Bundesliga Star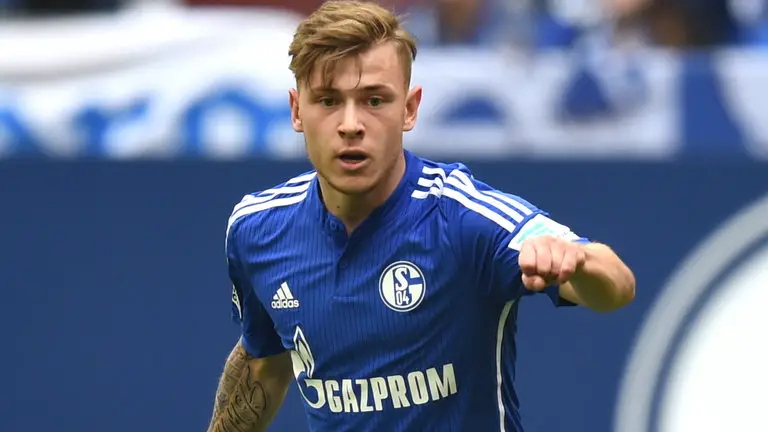 We have received a huge boost in hopes of signing one of our long-term targets, Max Meyer. The Schalke player has been at loggerheads with the Bundesliga club about a contract extension and now seems set to leave the side in the summer.
The report from The Sun claims that the U21 Euro winner was not pleased by the current situation at the club and for his development.
Speaking to Bild (as quoted by Sun) the 21-year-old said:
"I declined the offer because I was not satisfied with my personal situation. I just saw no chance to develop.

"It would have been the wrong step, however, because the overall situation has changed. I am completely open on my future. Let's see what happens."
Tottenham had bid £38million for Meyer last summer but he turned them down but now we would be in a better place to bring in the talent whose contract at the club ends in 2018.
It would not be a surprise to know that Mauricio Pochettino is a big fan of the young German and Meyer would be a great addition to our side. We do have a lot of money to burn too, thanks to the £50million sale of Kyle Walker to Manchester City.
While we have not signed a single player this summer, breaking the bank to bring Meyer to London would be a great step for the present and the future too. We wouldn't have to pay an exorbitant amount either for the 21-year-old, given he only has one year left on his current contract and didn't do much last season either.
Meyer didn't exactly set the Bundesliga on fire last season as he only scored one goal in the league from 27 appearances. However, he can play in a number of positions and that is something which would be beneficial for our side.
Pochettino has been searching from pillar to post to add players to Spurs. Meyer isn't someone that has the numbers to match some of the big name players in the world but he is a raw talent that needs the right kind of atmosphere to reach his potential.
We can provide that to him but before thinking about the future, we need to get someone into the side as quickly as possible.
https://youtu.be/AlCero3TiUI