'Dier To Bayern Munich' – German Media Gives The Latest On Tottenham Transfer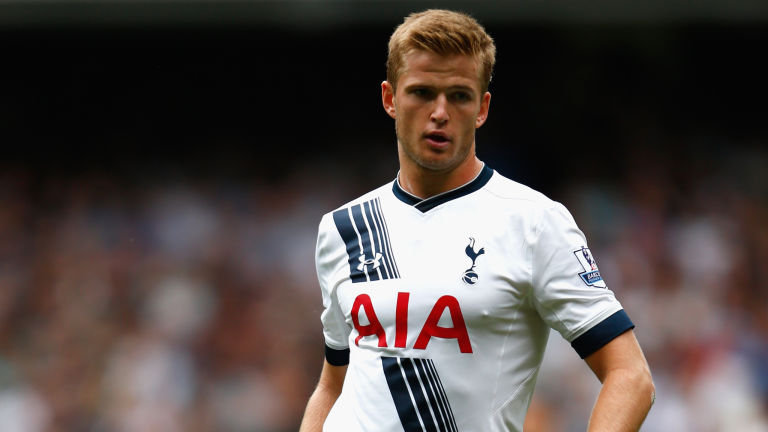 Only a couple of days back, The Sun reported that Bayern Munich are interest in signing our midfielder Eric Dier, and even went on to claim that their manager, Carlo Ancelotti, is a big admirer of the 23-year-old and might well lodge a massive £50million bid in order to land him in.
Following the Sun's headline story, German outlet Sport Bild have countered the tabloid's claims, professing that there is no chance Bayern will make a move for Dier. The reason cited behind their claim is the fact that Carlo Ancelotti has already said that he has a complete squad. Bild quoted,
"The prospect of Bayern hitting the transfer market again on this scale seems more than questionable. Especially since (Carlo) Ancelotti has already announced he has completed his squad."
Bayern have made some high-profile transfers this summer as the likes of Corentin Tolisso and James Rodriguez have been brought in at the Allianz Arena. Ancelotti was speaking to the reporters after his side's impressive performance against Chelsea last month, and said (as quoted by Marca),
"I am happy with the squad and satisfied with the players we have. We can have a fantastic season."
Besides, Bild have also claimed that Tottenham, on their part, are too reluctant in losing Dier and this was made evident after they scrubbed off Manchester United's attempt to sign the 23-year-old. The Red Devils eventually moved on to sign Nemanja Matic from Chelsea.
Manchester United were continuously linked with Dier this summer, but Daniel Levy's presence made United's life difficult in their pursuit. Even though they are well capable of doubling the wages that Dier earns at Tottenham, the Lilywhites' proclivity of keeping hold of the 23-year-old proved out to be clincher. The rumours eventually dried up and were put to rest.
Tottenham certainly are under no pressure to sell Dier, who made 36 appearances last season and scored two goals. What might prove out to be a hindrance is the fact that Dier wants a midfield role. With both Victor Wanyama and Mousa Dembele performing exceptionally, Dier was forced to cover the defensive spots and it might be the same case next season as well. Pochettino needs to address the concern as soon as possible, but with the Champions League football to play for, it is quite evident that Dier will be used in the midfield quite frequently.