32 Goals, 9 Assists International Attacker Drops Hint On Social Media As Tottenham And Chelsea Wait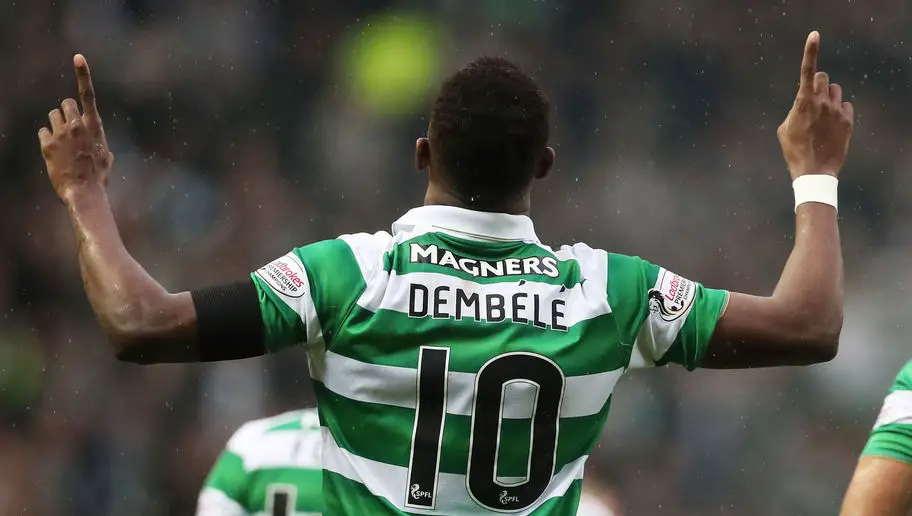 Moussa Dembele has become one of the most talked about transfer targets of the summer. The Celtic forward had a stellar 2016-17 campaign. He managed to become one of the top scorers at Celtic after having moved to the club on a free transfer from Fulham.
Even before his transfer to the Scottish club, he was linked with a move to some of the big names in English football. Yet, the move to Scotland was taken with a view of playing on a regular basis and this was exactly the case for the 21-year-old. Dembele featured in 49 games across all competitions and managed to come up with 32 goals and 9 assists.
His record has not gone unnoticed across European football, as several clubs are now sniffing at the possibility of signing the Frenchman. Marseille were one of the first clubs to register an interest in the player, but it is believed that Dembele wants to secure a move to a club where Champions League football is offered. Spurs and Chelsea have entered the picture, and both clubs would ideally fit this transfer requirement. According to the Metro, the player has hinted at the possibility of a move in the near future.
Juventus are also interested in Dembele, but there is every possibility that Spurs and Chelsea will sign the player due to the probability of higher first-team opportunities. In this regard, Tottenham will have a much better say in terms of convincing Dembele.
After Harry Kane, manager Mauricio Pochettino does not have any top players capable of stepping up to the plate. As a result, Dembele can expect a significant number of first-team opportunities given that the club are also competing in four different competitions. Chelsea are also similar, but the club have a slightly better competition for that position, with Alvaro Morata and Michy Batshuayi in the squad.
Celtic have been adamant that the club would be resisting the idea of selling Dembele, but they would have little chances of retaining him, if the player makes a transfer request. Dembele does have a contract with Celtic until 2020, but manager Brendan Rodgers would not be happy with a player who is not 100% committed to the project. At just 21 years of age, Dembele fits well into the transfer policy of chairman Daniel Levy.
https://youtu.be/FFzjG2AuC7E