'It does make it a lot sweeter being here for so long' Defender All Smiles After Signing New Tottenham Deal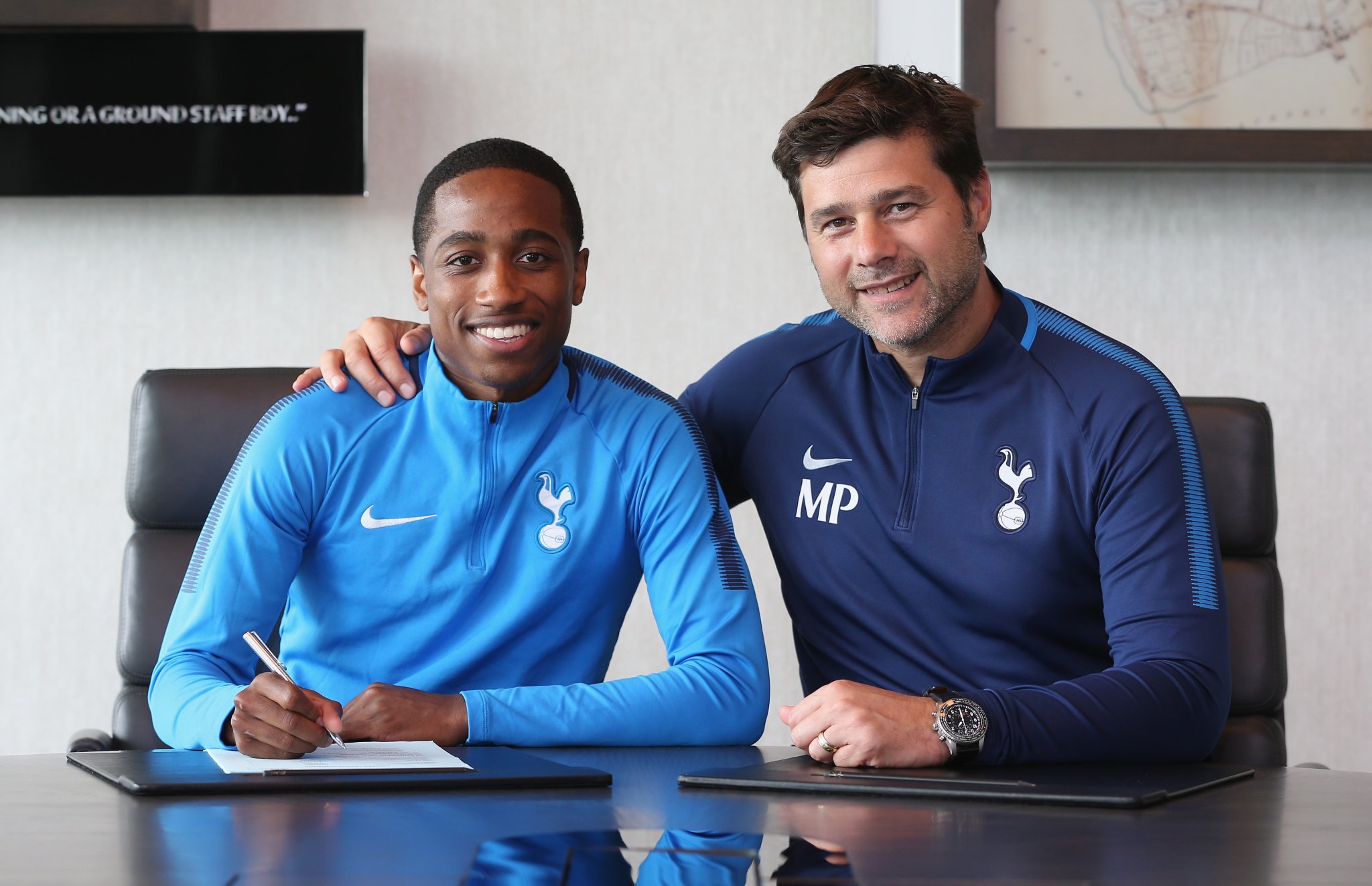 Tottenham Hotspur defender Kyle Walker-Peters has penned a new deal with the club that keeps him at White Hart Lane until 2020 (BBC Sport).
The 20-year-old right-back has been a story of Tottenham's success with the Academy. Walker-Peters has graduated from the academy and has represented England at Under-18, Under-19 and Under-20 levels. Recently, he helped England beat Venezuela 1-0 in the final of the Under-20 World Cup in South Korea, adding another credential to his impressive CV.
Walker-Peters made his full Premier League debut in the opening day win at Newcastle United and won accolades for his accomplished performance. In fact, his rise was supposed to be one of the reasons why the club decided to cash in on his namesake Kyle Walker by selling him to Manchester City.
Mauricio Pochettino is well known for his ability to nurture young talents and Walker-Peters is another example of the same. Kieran Trippier may be the first choice for him at right-back but Pochettino has high hopes for the young England defender and feels that he would develop soon.
Talking after signing the deal, Walker-Peters indicated his happiness at growing within the club from a young age.
"I joined the club as an under-11, so it does make it a lot sweeter being here for so long, growing up in the Tottenham area and supporting the club," he said as quoted by BBC Sport.
Such is the emergence of the youngster that this is his third new deal in 18 months – a clear indicator of how highly the club rates him. His last deal was signed in February that tied him to the club until 2019.
There were reports in French media that Tottenham are looking to sign Paris Saint-Germain right-back Serge Aurier. However, with Tottenham expected to challenge for Premier League and Champions League apart from other cup competitions, there would be enough chances for Walker-Peters to impress.
Walker-Peters can play as a left-back or as a right-back and can also excel on the wings, thanks to his blistering pace. His versatility will definitely add value to Pochettino's plans.
Let's hope that he makes us forget his namesake in the short and long-term!
https://twitter.com/SpursOfficial/status/900285581569253376