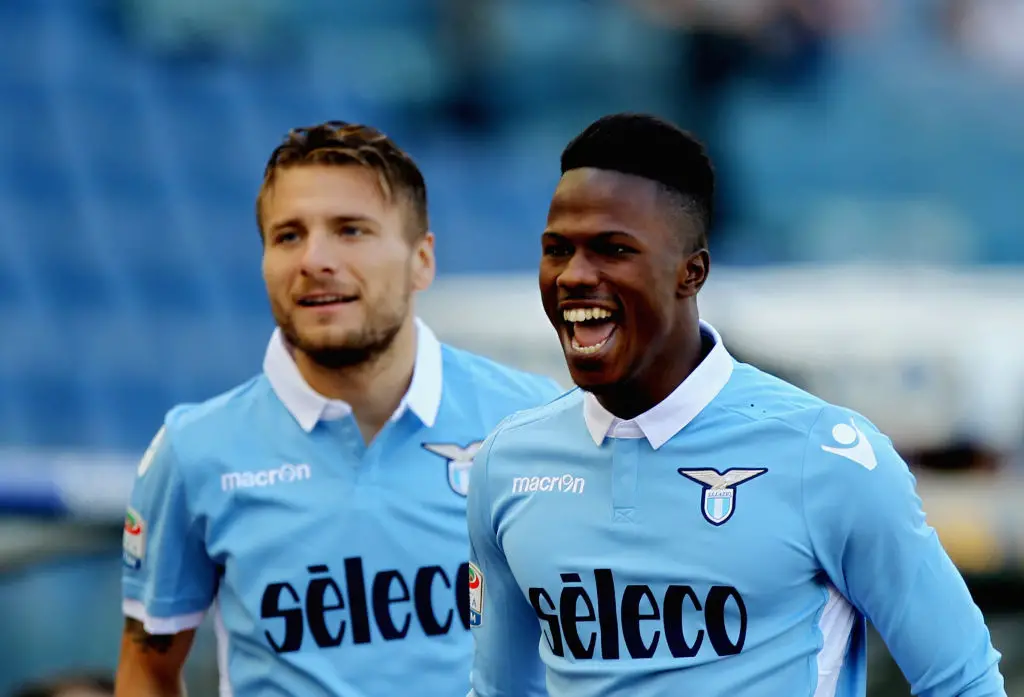 Lazio's sporting director Igli Tare has revealed that a host of European, as well as non-European clubs are vying to acquire the signature of Keita Balde Diao, who also happens to be a Tottenham target. Tare stated that there is a 'there's a war of attrition' going on with his agent.
Keita, a Spanish-born Senegalese international, only has a year left on his current Lazio deal and fellow Serie A outfits Juventus and Inter Milan have been credited with an interest. Besides, Tottenham are in the fray as well and reports claim that they are already readying a €30.2m (£28m) bid for the attacker.
Keita, who is a product of Barcelona's youth academy, scored 16 league goals last season and has already revealed his desire of leaving the Stadio Olimpico outfit this summer. Furthermore, he also refused to train with the Lazio squad in the early part of the season. Speaking of his future, Tare said that he hopes to find a solution that will benefit all the parties involved.
"He's a Lazio player. There are important European and non-European teams that want him," Tare told Sky Sport Italia, as quoted by Football365. "But at the moment, there's a war of attrition, especially on his agent's part. 

"Still, we have so much confidence and patience. Every decision will be made for everyone's benefit, including the player, because no-one comes out of this as the winner. 

"Therefore, I'm using common sense. I hope to find a solution, not only for the player but also Lazio."
He also reminded the youngster that it was Lazio who brought him to the limelight and he should consider all this before making any major decision.
"We mustn't forget that Keita's a player who came to Italy when he was 15 and our club have given him so much. I think he must take that into account and be grateful. 

"At the same time, we're also aware that he's grown a lot and he has high expectations, but a solution must be found for the good of everyone. 

"If he wants to extend his contract, he knows what the club want to do. But at the same time, if there are deals that satisfy Lazio, we're willing to take them into consideration."
Do you think Keita Balde Diao will join us this summer?
Tottenham target this Algerian star to replace Harry Kane
Islam Slimani emerges as Tottenham Hotspur target
Tottenham Hotspur are keen on Algerian star Islam Slimani to step in for the injured Harry Kane in the January transfer window. (h/t Daily Mail)
Tottenham are currently without a senior striker with Heung Son-Min and Lucas Moura having to step in for the injured Harry Kane. The lack of a specialist striker has shown, with Spurs scoring just thrice in four games following Kane's injury.
Spurs have been linked with a plethora of strikers such as Victor Osimhen, Edinson Cavani and Ze Luis. The club looked to have been on the verge of signing Krzysztof Piatek, but it now looks like the deal is off.
The latest name to emerge is that of Slimani who is currently on loan at Monaco from Leicester City.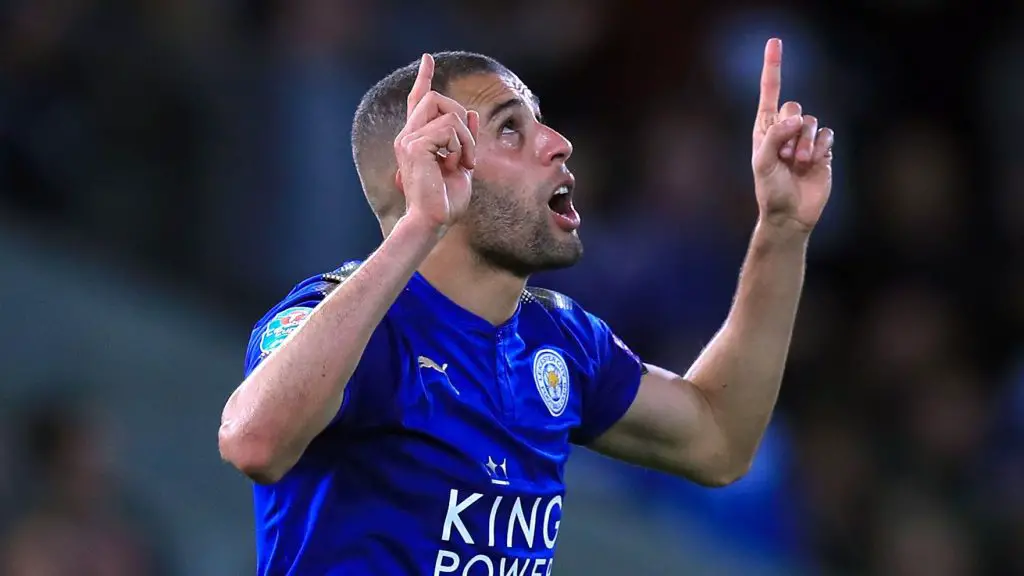 The Algerian has been prolific at Monaco and has scored 7 goals and 7 assists in 14 matches. (h/ Whoscored)
An ideal short term solution!
Harry Kane is the undisputed first choice when fit and it is hard to see Spurs sign a top striker who is ready to play second fiddle to the England captain.
At 31, Slimani is approaching the twilight of his career and should be open to a move to a club of Tottenham's stature. A physically imposing player, he is capable of playing as the target man that upfront.
Not only will he get opportunities to play but will be happy to play second fiddle to Kane once he returns from injury. Slimani has played 47 games for Leicester in the Premier League and is familiar with the physical aspect of the game.
The Algerian should be able to perform for 3 seasons which also gives time for Spurs to scout upcoming talents or develop academy talents.
Aston Villa are also interested in signing the player. Monaco do have the option of signing the player at the end of his loan and may choose to exercise it. Leicester are reluctant to sell the Algerian to a direct top four rival and will prefer to sell the player elsewhere.
More Tottenham News
Slimani has played 68 times for Algeria and has scored 29 goals. He was part of the Algerian team that won the Africa Cup of Nations in 2019. (h/t Whoscored)