Tottenham Agree On A Deal For Argentine Sensation – Player Reveals He Is Set To Play For Spurs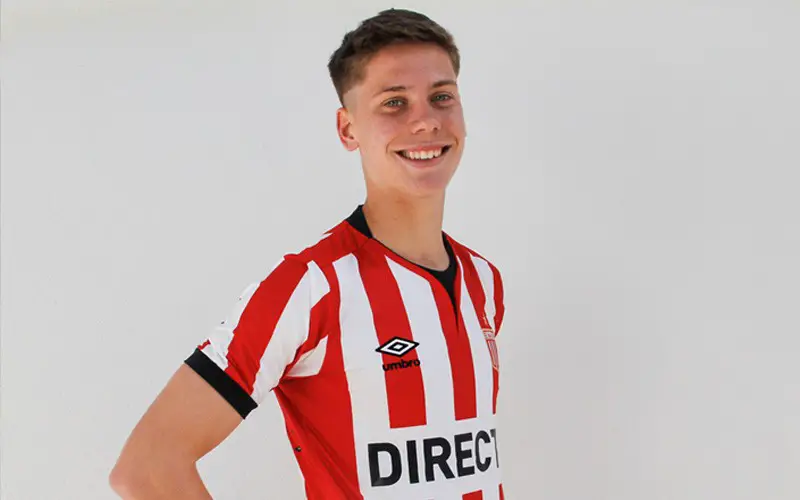 Tottenham Hotspur are close to signing their third player in this transfer window. According to reports from Sky Sports, the Lilywhites have agreed on a deal with Estudiantes for Argentina Under-20 defender Juan Foyth.
Spurs manager Mauricio Pochettino has been targeting Foyth all through the summer, although the move appeared dead for various reasons, with French heavyweights Paris Saint-Germain appearing to have been the best-placed team to sign the youngster. However, recent developments have meant that the North Londoners are the front-runners to complete the deal.
Hard Talks With Juan Sebastian Veron
Pochettino did not have favourable discussions with Estudiantes chief Veron, with whom he has played for Argentina during his playing career. The 19-year-old is rated very highly by the club and they were demanding higher amounts.
The move was also complicated by PSG's interest, but it was reported that the player and his family preferred a move to North London. Foyth is rated as one of the most talented young defenders in the world and after speaking to Pochettino, he seems to have decided to come to Tottenham.
The window has been a quiet one for Spurs, with just two signings so far. Defender Davinson Sanchez was signed from Ajax to shore up the defence while goal keeper Paulo Gazzaniga was signed from Southampton, as a backup for Hugo Lloris.
Foyth was quoted in the Argentine media as proclaiming that Pochettino's fame in playing youngsters swayed him to choose Tottenham ahead of other clubs. Apparently, the call with Pochettino made Foyth realise that being at Tottenham is the right decision for his career at this point of time.
Speaking to Argentinian newspaper El Dia, Foyth was quoted as saying by Sky Sports: "It's a club that bets on the young and I think I'm going to have a chance to play.
Looks like the pace of summer signings has increased at the club. Pochettino has been maintaining the stance that there would be signings this summer and at least four of them.
There are reports linking the club with Paris Saint-Germain right-back Serge Aurier, who could be the next to join us this summer, provided that Home Office clearance is obtained.
Foyth may not be a first-team player this season but there are high hopes that he would soon develop into one of the best. With a record of developing young players into world-class stars, Pochettino may have unearthed another gem.
https://youtu.be/Ji1UhI1ID3Q