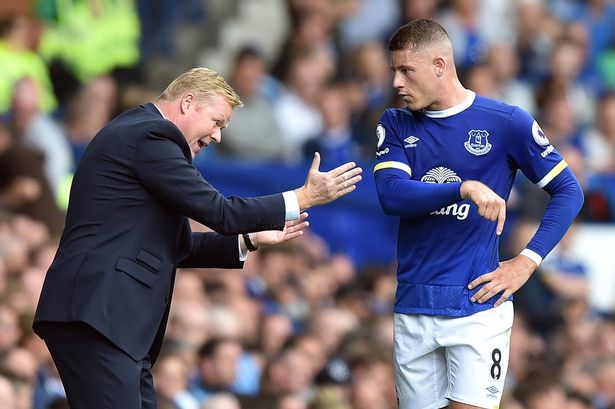 It was almost an anti-climax for Ross Barkley. The England international midfielder wanted to move from Everton to Tottenham in the summer and that was the story that started the transfer window, literally!
Though the move didn't materialise all summer, there was some hope that it would go through on the deadline day. It wasn't to be and Barkley had to stay back at the Goodison Park. Now, according to the London Evening Standard, Spurs will look to secure a deal in January when the winter transfer window opens.
It wasn't as if the 23-year-old had no suitors. He was minutes away from signing for Chelsea when it was reported that he had a medical at Chelsea, but latest reports suggest that he did not have a medical at all.
However, it was reported that the Blues were all set to pay £35million for the player who is into the final year of his contract, although he is sidelined until November. The injury was the prime reason why Spurs did not go for his signature in this transfer window.
Barkley has refused to sign a new contract at Everton and that means he will be available for free next summer. If the Toffees want to get any fee from the sale, it would have to be in the winter and Everton would be desperate to sell him in January.
Will That Be To Tottenham or Chelsea?
There is no doubt that Barkley wants to work with Mauricio Pochettino and has his eyes set on a move to the North London outfit. That, though, hasn't deterred Conte from bidding in the winter and I don't see why he wouldn't come back in January.
Tottenham looked to sign Andre Gomes on loan from Barcelona but the move didn't go through on the deadline day as the Catalans failed to find a replacement. It would be interesting to see if the winter window will see Tottenham going after Barkley.
However, it would be wise from us to offer Barkley a pre-contract rather than buying him in January. We have enough options in central midfield for the season and offering him a pre-contract and signing him for free next summer would be one hell of a business by us.