Manchester United Linked Tottenham Star Is Happy That The Window Is Closed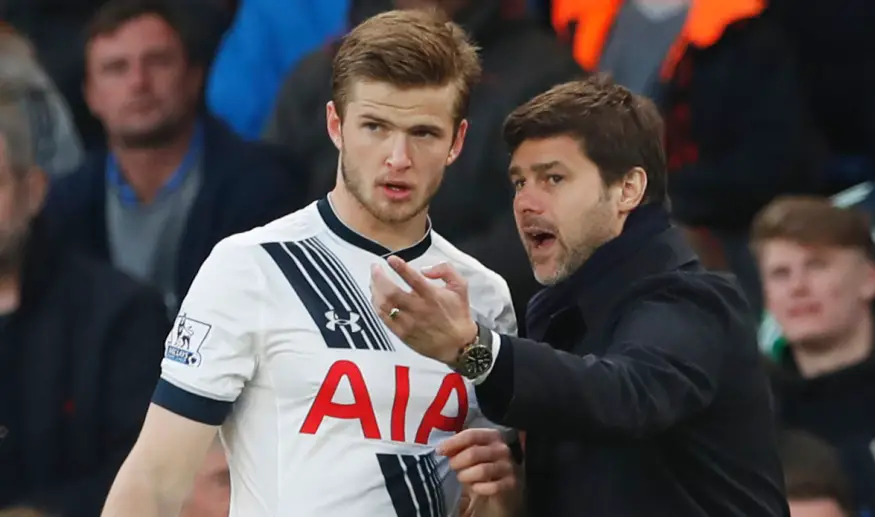 Tottenham midfielder Eric Dier is happy that the summer transfer window is closed and now wants to concentrate on football action. The England international is not fazed by the summer transfer saga that linked him with the exit door, reports Daily Star.
The 23-year-old was pursued by Manchester United all through the summer with Jose Mourinho making him a top priority. But Daniel Levy did not budge and indicated that Dier was not for sale at any price – shutting the doors on any negotiations.
With Dier not available, the Red Devils signed Nemanja Matic from Chelsea and strengthened their midfield. However, it is expected that Mourinho will return for Dier in the coming transfer windows as he sees Dier as a long-term replacement for Michael Carrick.
The midfielder is currently on international duty with England and has opened up about his priorities. As quoted by Daily Star Dier said:
"I think it's best if footballers worry about playing football.

"I take the philosophy that if I worry about the football everything else will take care of itself."
Dier was sparring jokingly with former Tottenham team-mate Kyle Walker, calling him a 'traitor' for leaving Spurs. Walker replied in a video indicating that Dier wanted to go to United and questioned if it was alright.
The midfielder has now brushed off all those concerns and indicated that his immediate focus was on Tottenham and England. Dier was suspended for the game against Malta which England won comfortably.
Dier is one of the success stories at Tottenham under Mauricio Pochettino after joining the club from Sporting Lisbon. His versatility appeals to the manager as Dier can slot seamlessly into the midfield and also the back four, with equal panache.
No wonder then that Mourinho wants him as his long-term midfield solution. But, as Levy proclaimed this summer, the club would not be letting him go. It would be interesting to see if United return next summer with a larger bid and if Spurs' response would be the same.
Levy is notorious for accepting higher bids for his star players but I hope Dier doesn't fall in this category.