Tottenham Star Looking To Hire a 'Super Agent' After Severing Ties With Long-term Negotiator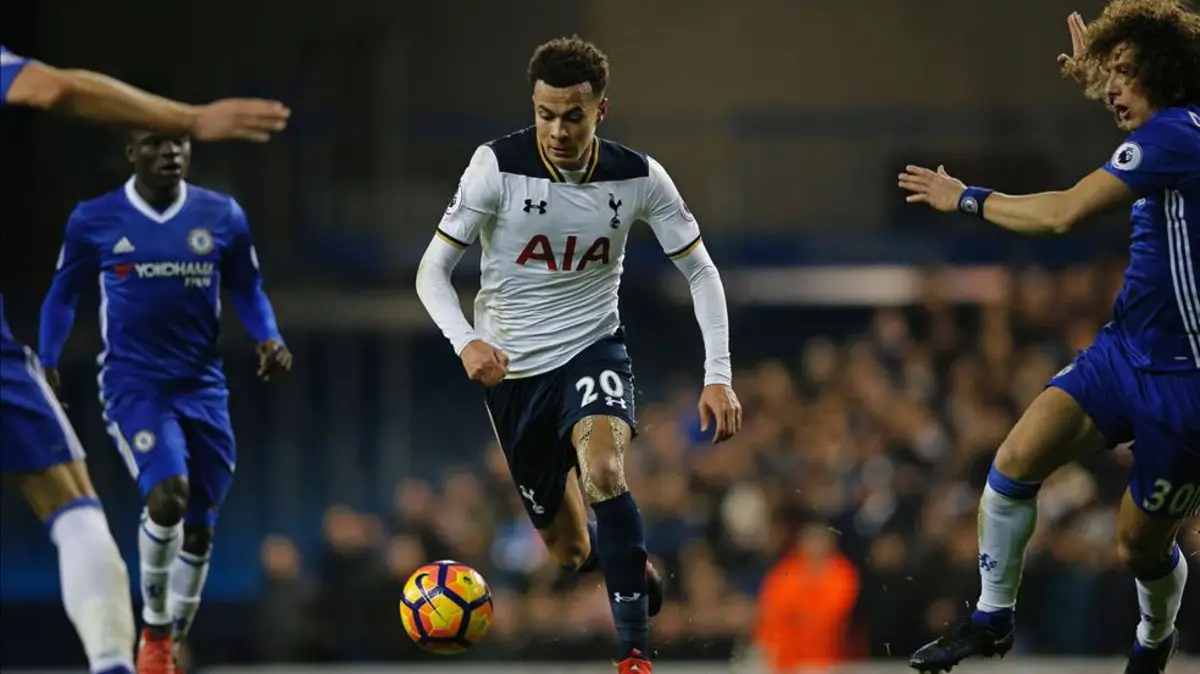 Dele Alli could be the next player that goes toe to toe with Daniel Levy regarding the wage structure that Tottenham have at the moment. We all know that Toby Alderweireld's camp has voiced their concerns of not getting the right wage while even Danny Rose spoke about it at the start of the season.
And now, according to the Times, Alli could sign up for either Mino Raiola or Jorge Mendes, two of the most powerful agents in the world of football. The Englishman has severed ties with his long-time agent Rob Segal, who had guided the midfielder since he was a 15-year-old while at MK Dons.
The report also claims that the player's adoptive family have already been approached by a team and will make their decision soon.
What it does mean is that if and when Alli signs with one of those 'super agents' the doors to other big clubs could be unlocked rather easily. Real Madrid and Barcelona are two clubs that have been tracking the former MK Dons star and if they pay the bucks, Alli could leave.
The 21-year-old signed a contract that sees him earn £60,000-a-week but he still has five years left on his deal at the moment.
The amount might get looked into at the end of the season and he could move on par with some of our top earners such as Harry Kane and Hugo Lloris who are on six figure deals. But the major concern is that we will not be paying more than £100,000-a-week and other clubs can offer double or even triple of that.
Alli saw Kyle Walker leave the side in the summer for greener pastures and who knows, even Manchester City could end up paying a huge amount to take our star man out.
This does leave us in a bit of a tough situation. While we cannot afford to lose a talent like Alli to another club, we are adamant that breaking the wage structure can lead to a negative effect with almost everyone clamouring for a new deal.
We do not have the financial strength of a City or Madrid, but some may claim that there are some players for whom an exception has to be made and one such player is Alli, along with Kane and even Christian Eriksen. Hopefully, the change of agents doesn't pose any problems to us.
https://youtu.be/aBVvx1QU558