Tottenham Superstar Being Targeted By Real Madrid As Cristiano Ronaldo's Successor – Spanish Media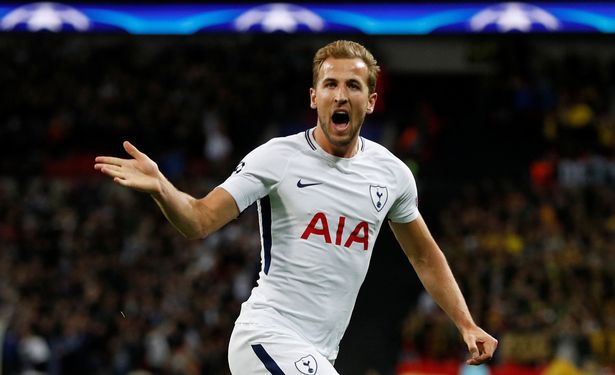 Spanish press loves making stories out of thin air about their top clubs chasing the established stars of other leagues. Latest reports from Spanish outlet Don Balon indicate that Real Madrid coach Zinedine Zidane is eyeing up a move for Harry Kane.
Now, this is some news! The England international is an established star at Tottenham and over the past three seasons, has proved time and again that he is a class striker. Los Blancos' coach Zidane has been under pressure for selling Alvaro Morata to Chelsea without a proper replacement. With Karim Benzema injured, Real are stretched for options in the forward line.
Zidane was forced to use Borja Mayoral as his forward for the weekend La Liga match against Real Sociedad – although the youngster didn't do too badly. However, Real Madrid fans are demanding a top replacement for Morata to make sure that there are no slip-ups in the mid-season. No surprises till now but what is intriguing is that Kane is being linked with that position.
The report also claims that Alexis Sanchez of Arsenal, who has less than twelve months remaining on his contract, is the primary target for the Spanish club.
Real Madrid will keep an eye on Arsene Wenger who may choose to cash in on his top forward and may prefer selling him abroad than to local rivals. Sanchez's past association with Barcelona may not be a riding factor as Real Madrid keep tabs on the attacker.
However, Don Balon indicates that Kane is being seen as a long-term replacement for Cristiano Ronaldo. The Portuguese superstar has still some time to go before age catches up with him but Real president Florentino Perez believes that he may have a ready-made replacement in Kane.
Kane has been prolific for Tottenham, scoring 103 goals so far and has won the Premier League Golden Boot for the past couple of seasons. It is difficult to see how Real get their wish fulfilled because he is an integral part of Spurs' setup under Mauricio Pochettino.