"Hips don't lie" – Tottenham Fans React On Twitter To Star Player's Return From Injury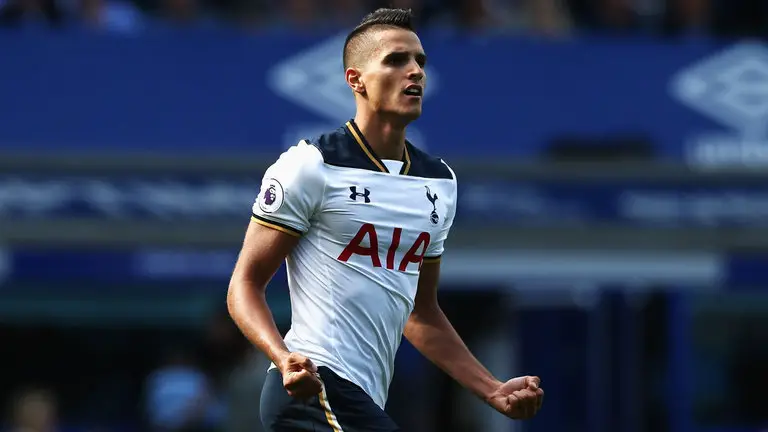 Tottenham fans might be forgiven into thinking that we don't really have a lot of options in the wide areas. But there is some good news coming in from Sky Sports, which claims that our Argentine winger Erik Lamela could return to action after the next international break, in October.
Lamela has been on the treatment table due to a hip problem and even had surgey which greatly reduced his time on the pitch. He has already started taking part in the team's training sessions.
This is great news, to be honest, as we have a lot of work ahead of us this season and Lamela could provide the likes of Dele Alli and Christian Eriksen a break in our cup games and some league games.
Our fans might not have had a lot to celebrate regarding the signing of attackers in the summer window, apart from Fernando Llorente, but they certainly were excited with the return of Lamela and here are some of the best reactions from Twitter.
If Lamela plays before Oct 25 I'll change my avatar to a cock for a year

— ☢Atomicflix☢ (@Atomicflix) September 22, 2017
The hips don't lie #Lamela #COYS

— MyNameIsGeoff (@WorkingPrimate) September 22, 2017
Lamela has to be the most debated decent squad player in Spurs history IMO

— Andrew Labib (@Andrew_Labib) September 22, 2017
Lamela back for mid October would be fantastic. A real opportunity for him to showcase his worth again, like a new signing. #COYS

— Harry Hotspur (@HarryHotspurWHL) September 22, 2017
I really hope Lamela can recover from his injury pic.twitter.com/5W0oLKd0Nc

— ☢Atomicflix☢ (@Atomicflix) September 22, 2017
great if lamela returns soon #COYS

— Gigi Gitarovich (@gitarovic) September 22, 2017
Actually cannot wait for Lamela to return. Even if he's dog shite he still has to be better than Sissoko

— Chris H (@PochOnPoint) September 22, 2017
Everyone getting excited about the return of Lamela,just hope he's ditched some of those irritating & frustrating flaws he had? #COYS #THFC

— Alf Love (@alf_love47) September 22, 2017
Best news all day seeing lamela back idc what a player he is take some time but when he's back to his best

— Addicted To Spurs (@addicted_spurs) September 22, 2017
Lamela return will be great for us, good feet and decent pace, front trio of Son, Kane and Lamela needed at Wembley.

— Níall (@Onomahopoeia) September 21, 2017
Can't wait to see Lamela back on the pitch. pic.twitter.com/sTo3KKNxOD

— . (@TheSanchezEra) September 21, 2017
Twitter: what's happening?
Me: FUCKING LAMELA IS HAPPENING HDUIKCWYUB

— Ami (@timel0ss) September 21, 2017
Why are people forgetting how good Lamela was

— αlєχ (@thfcAlex) September 21, 2017
Actually buzzing for the return of Lamela, been too long!

— Max (@xDuoMax) September 21, 2017
I need Lamela in my life again. Gives us a new dimension with attacking

— Daniel (@AurierEsque) September 21, 2017
Lamela in the CL quarters scoring the winner vs Bayern >

— Hamid (@HamidTHFC) September 21, 2017