(Picture) Kane Provides Major Injury Boost As He Returns To Training And Pochettino Optimistic On Using Him At Wembley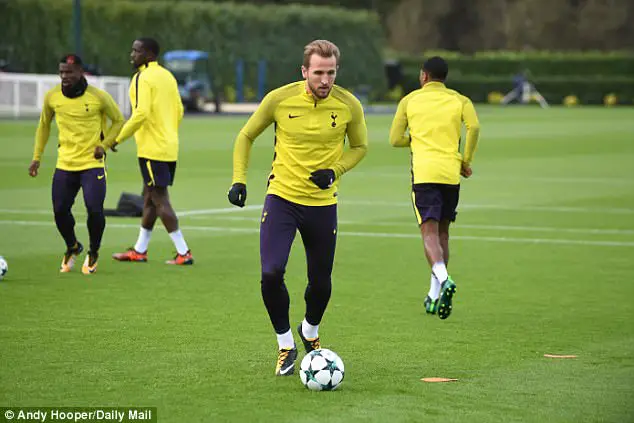 In a big boost to Tottenham ahead of the Champions League showdown against Real Madrid, striker Harry Kane took part in an open training session.
As reported by The Daily Mail, the England international was present with the rest of the team as Mauricio Pochettino took charge of the session ahead of the big match. And, the manager is optimistic that Kane would be available to play some part in Wednesday's fixture at Wembley.
The signs looked good as Kane was involved in drills after an indoor gym session and the smiles on his face indicated that he was not in apparent discomfort. And, guess what? Even Erik Lamela took part in the training!
Reports indicate that the 24-year-old striker even assured one of his team-mates that he is alright and gave an "OK gesture" during the session.
This is excellent news for the club who had to play their last two matches without the star forward. Incidentally, Spurs lost both the matches. A 3-2 loss to West Ham United in the League Cup was followed by a narrow 1-0 defeat at Old Trafford in the Premier League on Saturday.
Kane picked up a hamstring injury after orchestrating a 4-0 romp over Liverpool. Pochettino provided an update about Kane in the press conference at the training ground and looked upbeat about his availability.
When questioned about the chances of Kane's participation against Real in midweek, Pochettino said:
"With the doctors and the player, we will take the best decision for everyone. We must analyse and take the best decision for everyone.

"We will assess him and then we will make the best decision. My feeling is good. But it's not my feeling, it's Harry Kane's feeling."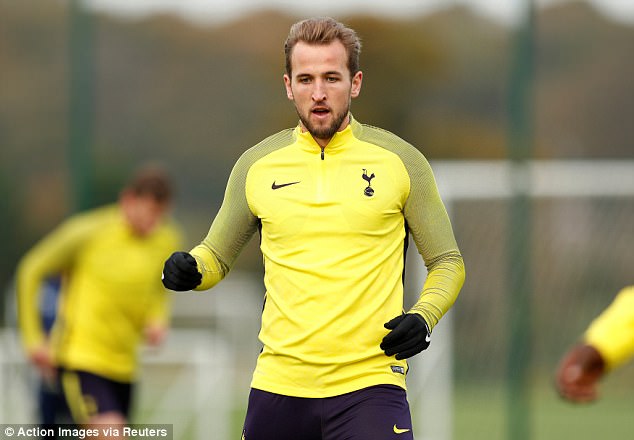 Another player whose presence gave a lift to the fans is that of Lamela. The Argentine midfielder hasn't featured for Tottenham since October 2016 after suffering repeated hip injuries.
Pochettino is looking to continue the great start in the Champions League. The unbeaten Spurs have 7 points from 3 matches and with a win at home against Real Madrid, we can improve our chances of qualifying for the knockouts.
Dele Alli, who was suspended for Tottenham's 1-1 draw at the Bernabeu will be available for selection but it is the presence and fitness of Kane that every Spurs fan is eagerly awaiting.
Will Kane participate in the crucial clash? Hopefully, yes!