Tottenham Face An Uphill Battle To Keep Star Duo As Euro Giants Keep Circling Around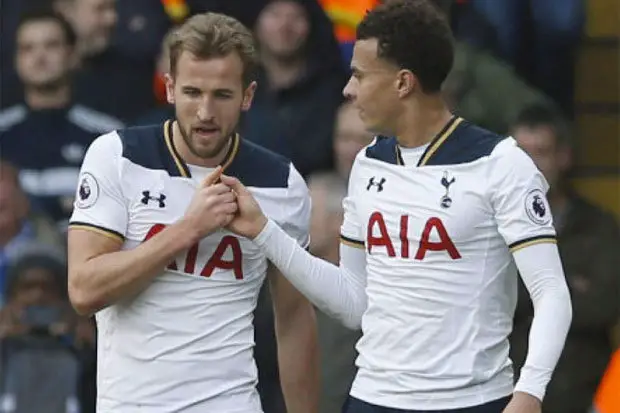 These are interesting times for Tottenham fans because, in addition to the consistent performances in the Premier League, we are also witnessing domination on the European stage.
Case in point is the midweek match against Real Madrid at Wembley where the European Champions were brushed aside by Spurs. The game saw a sparkling performance from midfielder Dele Alli, who scored a brace.
The win immediately sparked rumours in the Spanish media that Real Madrid are looking to raid North London to snatch one or two of our stars. According to the media outlet Marca, the European Champions are interested in Alli and Harry Kane.
No surprise in that because Kane continues to ping the scoreboards with goals for both club and the country, while Alli continues to boss the defences across England and Europe.
It is not just this season that Kane has caught attention because the England international has been one of the most consistent strikers in English football for the past three seasons.
His goal-scoring exploits and all-round ability has apparently caught the attention of Madrid president Florentino Perez and coach Zinedine Zidane, who want the striker to be their next 'Galactico'.
They also want the 24-year-old Kane to be joined by his 21-year-old club and international teammate Alli. Having enjoyed a meteoric rise from his playing days at Milton Keynes, the youngster is one of the hotshots in European football these days.
So, are Tottenham facing a task of keeping the duo on their books? The Lilywhites know all too well that interest in their players is a common phenomenon these days. You hear a lot of Tottenham stars being linked with clubs across England and Europe.
But, gone are the days when we were a selling club. The ambition showed by us in the recent years, in not just holding on to our stars but also in proving our worth on the field is commendable.
I am not overly concerned by Madrid's interest in our star duo as I feel that they still have some time at the club before making a move. Even then, it would be on our terms!
https://youtu.be/fBEoY3_tp2Y