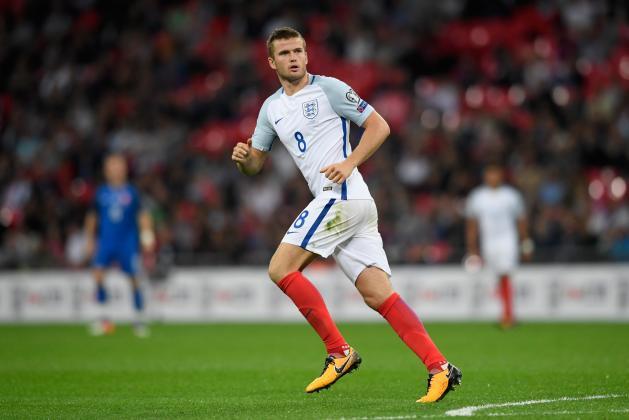 Tottenham Hotspur midfielder Eric Dier believes that Spurs have got a boost in their title hopes and are now confident of winning the Premier League title. The England international believes that the 3-1 win over Real Madrid in the Champions League has given them renewed belief in the title race.
What win that was! Although it can be said that Real Madrid are not yet up to the mark this season, Tottenham dominated the proceedings and ran away with a win. That brought them into the spotlight with all attention in England and Europe being firmly on Spurs.
Dier was quoted by Sky Sports as saying,
"I believe what we are doing is right that has been the case for a long time. Win lose or draw against Real Madrid, that would have been the same. Winning that game has obviously given us confidence as individuals and as a group.
Tottenham started a tad slow this season but picked up the pace last month. We are third on the table right now with 23 points from 11 games – level on points with second-placed Manchester United and 8 away from leaders Manchester City.
There is a widespread opinion that Pep Guardiola's City could run away with the title this season as they are showing no signs of slowing down.
However, Dier feels that the title race is not a foregone conclusion. The midfielder does not think that City will just run away with the title this year and expects a lot of twists and turns before the end of the season.
"The games we have had in the last month have been really good and the results have been very positive. Obviously, Manchester City have been fantastic recently but there is so much football to be played before the end. I'm sure there are going to be lots of twists and turns before the end."
With the clubs out of action due to the international break, questions about England national squad popped up. Dier feels that there is no substitute for representing the country and it is something that he can never say no to.
However, the midfielder is aware of the wide competition for places in the national side and doesn't want to take his place for granted. Especially, with the World Cup finals on the horizon, Dier wants to keep performing at the highest level consistently in order to be a regular with the Three Lions.
"You always have to be on your toes to get the call-up otherwise you can become complacent and I don't think that is a good thing."
As a fan, it feels nice to hear that the morale of the team is high, and the expectations are still high on winning the title. It is important for the squad to maintain this motivation to make a comeback in the race and challenge for the Premier League title.