Former Spurs Boss Predicts The Result For Tottenham Hotspur's Crucial North London Derby
Is it only for the fans that Tottenham Hotspur have moved ahead of their bitter rivals Arsenal? Or is it a popular opinion that Spurs are now the top dogs in North London? Former Tottenham coach Harry Redknapp weighed in his thoughts ahead of the marquee derby this weekend.
Redknapp told the Alan Brazil Sports Breakfast, that was broadcast on talkSPORT, that he believes that Spurs will defeat Arsenal in the derby this weekend.
The former Lilywhites manager believes that Spurs have a great chance to assert their supremacy and go 7 points clear of their North London rivals. Definitely, there is more at stake than just bragging rights.
"Spurs are in great form," Redknapp said. "They've been playing very well and they'll have Alli and Kane fit for the weekend. That hat-trick for Eriksen has elevated him to another level.
The hat-trick that Redknapp was talking about is the one that Eriksen slotted in for Denmark against Ireland to carry them to the World Cup next year. Redknapp believes that his former side has a great chance to go to the Emirates and win the contest.
He added: "There's a great chance for Tottenham to go to the Emirates and get a win."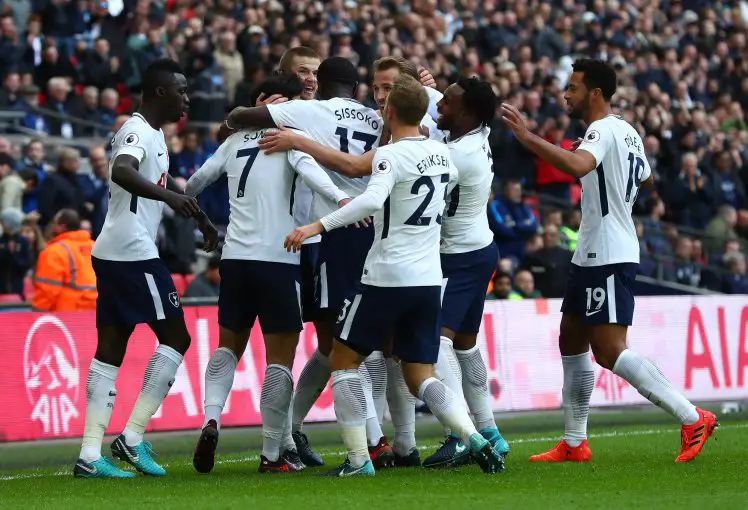 That would be great fun for all the fans, who for dog years have been carrying the weight of all banters regarding the rivalry. However, the power shift seems to have been firmly administered in recent years and there can't be any better news for a Spurs fan than that!
We finished above Arsenal last season and we've made a strong start to this season as well. Spurs are currently 3rd in the table with 23 points from 11 games, which is 4 more than the Gunners who are at 6th.
While Mauricio Pochettino has been growing from strength to strength at Tottenham, Arsene Wenger has been a subject of intense scrutiny for the last couple of years. A loss to Spurs in the weekend would ramp up further pressure on the French manager who is no longer a popular figure among the Arsenal fans.
What about Tottenham? As Redknapp hinted, the power has definitely shifted in favour of Spurs. It is a testimony to our growing stature in English football that we are now genuine title contenders. The same can't be said of Arsenal.
So, a win in the weekend for Spurs will not be a surprise; rather, it would be further proof of our growing supremacy in North London.