Tottenham Show 'fans-first' Attitude As They Apologise For The West Ham Conundrum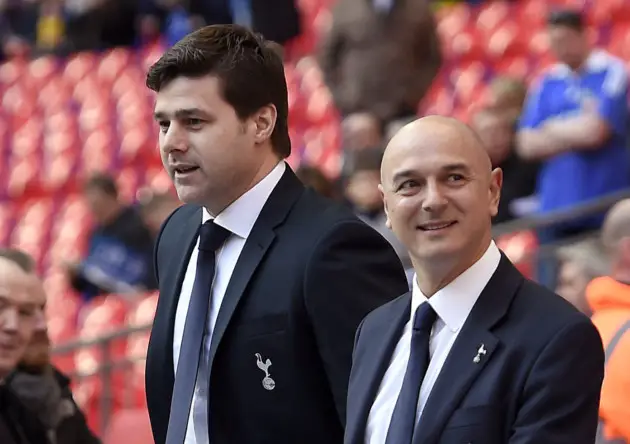 One thing which remains constant at Tottenham Hotspur for me is the 'fans-first' attitude of the club. More often than not, the club makes sure that the interests of all parties – including the fans – are taken care of. The latest news indicates that the Lilywhites and the Premier League have apologised to the fans of the club for the continued hold-up in confirming the home derby with We"st Ham United on New Year's Eve. (Spurs-web)
The match was scheduled to kick off at 2:15 P.M. at Wembley and is also due to be shown live on the television. However, the latest report in the ESPN (h/t Spurs-web) citing club resources indicate that Spurs are awaiting a safety certificate before giving the match a go ahead.
The certificate is due from a safety advisory group that is made up of representatives of the club, Brent Council, the police, fire and ambulance services.
The article also quotes the resource and speaks about concerns over the transport that are delaying the announcement of the derby. Transport for London fear that close to 85,000 audience who are travelling for the game will put an additional burden on the staff and police who are scheduled to man a free all-night service on the London's underground and trains that night.
I am a little disappointed but I feel that this is a right decision. Not even the game is bigger than fans' safety and that is the last thing a club like Tottenham Hotspur will compromise.
The ticket sales for the game have been suspended and there are doubts if the game would go ahead at the scheduled date and time. The joint statement released by the club on Thursday and the Premier League has requested the fans to be a little more patient as they try to come up with a solution.
"We are writing jointly to you to apologise for the delay in being able to confirm ticketing arrangements for the above match and to ask for your patience," it said.

"We fully understand that, for those loyal and committed fans anticipating attending, this delay is inconvenient as we are already beyond the normal deadline for the confirmations you deserve.
Thankfully for the fans, both sides are looking for a quick and amicable solution. As reported in the article, the Tottenham Hotspur Supporters' Trust (THST) and West Ham's Independent Supporters' Association are trying to look for a fast resolution.