Deal Done: Tottenham Land 21-year Old Goalie From Championship, Club Yet To Announce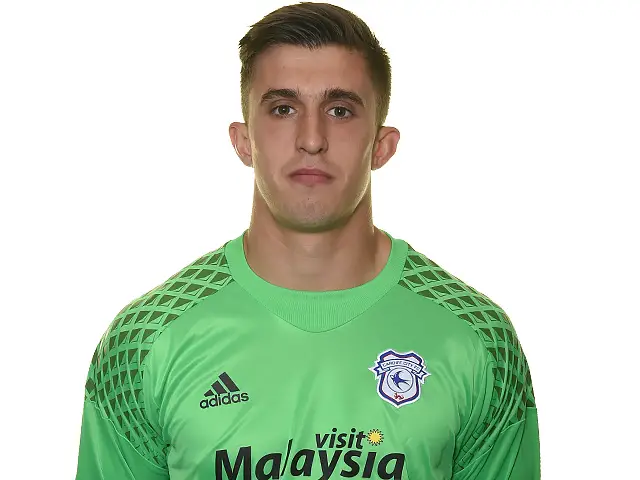 Surprise, surprise! Latest documents on the official FA website throw a surprise for the Tottenham fans.
Young goalkeeper Luke O'Reilly is shown as a registered Spurs player which means that the former Cardiff 'keeper has agreed to terms with the club. According to the ThisIsFutbol, the 21-year-old 'keeper was officially registered as a Spurs player on September 9.
However, there was no announcement from Tottenham about a deal for O'Reilly. The official Spurs website is yet to have O'Reilly's profile, although these documents by the FA show that he has started his association with our club more than two months ago.
The youngster is a constant name in the age-group levels at the club, playing for the Tottenham Under-21s. He was an unused substitute in the 2-1 defeat to Barnet on Tuesday. It was the club's Under23 regular Alfie Whiteman who donned the gloves.
O'Reilly's personal Twitter account names him as a Spurs player although there is no announcement from the club, whatsoever!
Is he a good signing? There is no doubt that the youngster has a lot of potential. I remember him being called up by the England senior national squad before the World Cup qualifier against Scotland. It was reported that England senior regulars Joe Hart, Tom Heaton, Jack Butland, and Fraser Forster were impressed with what they saw.
It was goalkeeping coach Martyn Margetson who invited O'Reilly to the national camp. The duo has close links having worked together at the Cardiff City Stadium. It was also reported that Crystal Palace could be interested in making a move ahead of this summer but that remained that – just a rumour.
To be honest, I am not surprised by the lack of fanfare at the signing. Tottenham, unlike all the other big-spending clubs, prides itself on the evolution of youngsters and not in announcing their arrivals.
The bigger question, as I see it, is where does O'Reilly feature in the future plans of Mauricio Pochettino and the club? Will he be a first-teamer sometime in the near future? Or will he follow Luke McGee in carving out a career in the lower leagues?
Tough to say, but for now, I would only say that O'Reilly has a lot of ground to cover!