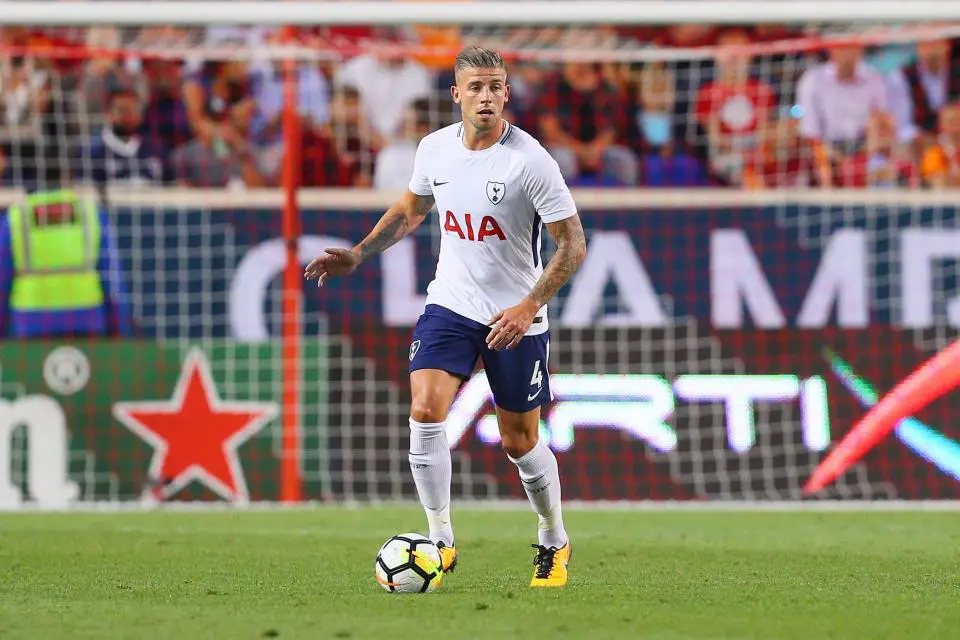 Things have not been going well for us on the pitch in recent weeks as we have lost touch of the top four, staying 4 points behind Liverpool in the Premier League standings. We drew our last game against Watford, which also saw Davinson Sanchez pick up a red card and put us into more trouble as to who would play at the back, amidst injury crisis at the back.
Toby Alderweireld, one of the players having problems with his fitness, might be another player who could jump ship, akin to Kyle Walker, as his wage demands are not being met at the moment.
The Daily Mail reports that the Belgian, who is in the final two years of his contract, wants an extension and is looking for at least £110,000-per-week. The problem lies with the fact that only the best players at the club, Harry Kane and Hugo Lloris earn that much and that the club does not want to break its wage structure to accommodate Alderweireld's demands.
The defender, who currently earns £75,000-a-week is one of the best defenders in the Premier League and has often been linked with a move away from us ever since his wage demands came out to the public. There has been interest from a number of top clubs, with Barcelona being one such team that could do with some defensive quality. We have to ensure we do not lose out on our top talent on the cheap.
Toby should be given the contract he wants as we cannot stick to our current wage structure if we are to close the gap on the top clubs in the league. We might be going through a sticky patch and many would remind us of the time when we were doing well with the same batch of players but to keep the best, we have to pay them the best.
The likes of Manchester United, Manchester City and Chelsea can pay more than us and that figure changes dramatically when it comes to Real Madrid and Barcelona.
Losing Toby now would be horrible and we have to do everything in our powers to keep him at the club.
https://youtu.be/JSlVFH6isJE