'How ridiculous is this', 'Levy Always one move ahead' Fans Are Furious As Club Will Have To Play 3 Games In 5 Days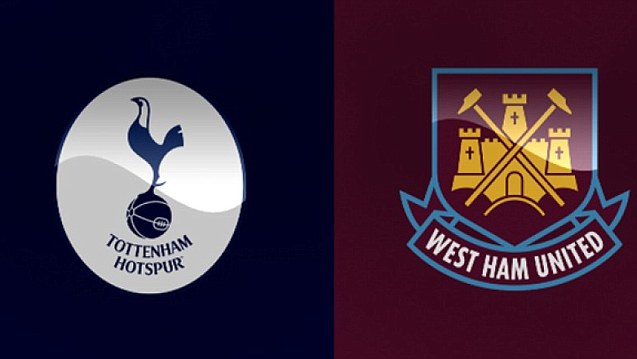 The cat is finally out of the bag and the game against West Ham United has been moved to January 4. However, this has sparked an outrage on Twitter among Tottenham fans who vented their frustration.
The club officially confirmed the new date for this fixture after much dillydallying but didn't realise that it could spark such a reaction from its own set of fans. The reason? This rescheduling will mean that there would be three games in five days for the club!
Agreed that the festive period is always meant to be busy as clubs are made to run from one game to another but three in five? That's outrageous if you ask me; even someone with a huge squad at his disposal (read Pep Guardiola) will struggle to accommodate such frequent games.
Not only that, a quick look at the scheduling tells you that Tottenham will have to travel to the Liberty Stadium to face Swansea. That would be a logistical nightmare for a fan who wants to go by car as it would be a four-hour journey – not accounting for the traffic snarls.
The West Ham match was originally scheduled for New Year's Eve, but concerns were raised over crowd safety, as a large crowd was expected and that the police could be stretched.
The game was then preponed to December 30, but it did not work out either and now it has been moved to January 4. The match would be telecast by Sky Sports, so no prizes for guessing who was the real winner here.
We caught some of the reactions on Twitter:
02/01/17 – Swansea – away

04/01/17 – West Ham – Wembley

06/01/17 – FA Cup 3rd Round

MADNESS – 3 games – 5 days. https://t.co/f7qJBBSURz

— Lilywhite Rose (@lilywhite_rose) December 4, 2017
back to Spursday night football ready for Europa league next year. Levy Always one move ahead!

— Happy Clapper (@1882_nick_o_lie) December 4, 2017
Crazy idea to play it that week. Swansea away Tuesday West Ham Thursday and the FA Cup that weekend. Pathetic decision @premierleague #COYS #THFC

— Miles Rixson (@MilzRixs) December 4, 2017
How about telling Sky sports where to stick it & have the match at the original date of Saturday 3pm? Surely that's better for fans actually going to the game???

— Clare (@chilly_spurs) December 4, 2017
Appreciate not the clubs fault but total shambles

— Kevin Mayers (@drizzle_cake) December 4, 2017
How ridiculous is that 3gsmes in 3 days whiy cannot not be played on 30th

— cmitch (@jluvgin) December 4, 2017