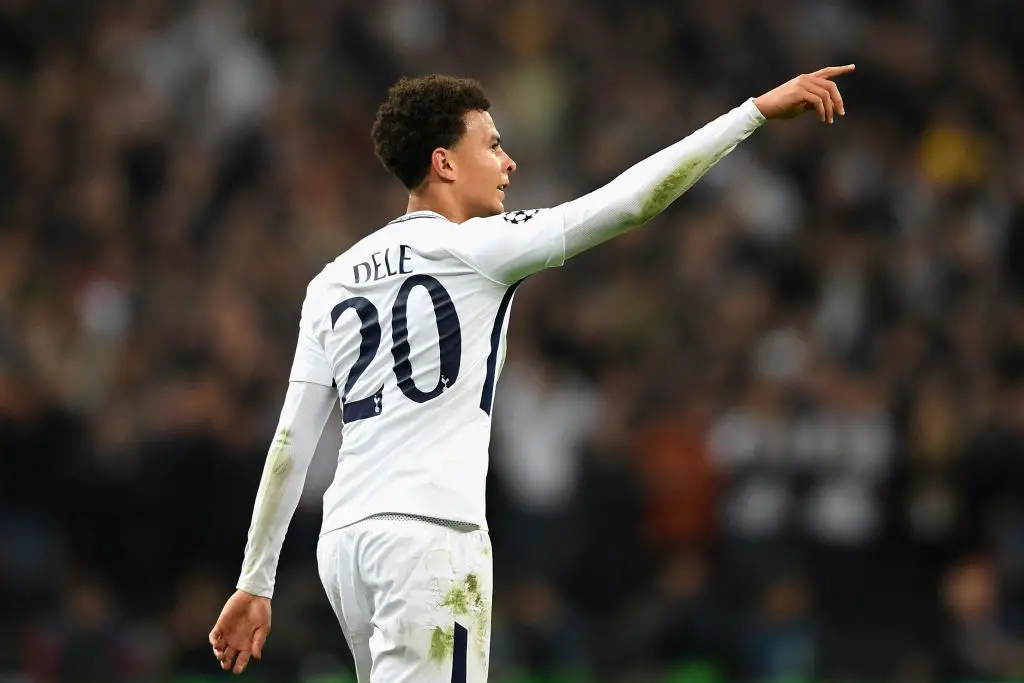 Tottenham midfielder Dele Alli is close to finalising his new team. Before you give wings to your imagination, let me say that the team we are talking about is his new management team!
After months of deliberation where he was courted by some of the best agents in the world, Alli has finalised the same agency that represents Jose Mourinho, Cristiano Ronaldo, and his Tottenham pal Harry Kane. (Telegraph)
This is by far the clearest indication that Dele is ready to test the waters as he bids to enter the highest tier of football earners. The midfielder's commercial deals will be handled by the Creative Artists Agency (CAA) who have snapped up a number of European stars in recent years.
After this move, the England international will be represented by a team lead by Matthew O'Donohoe, who oversees the endorsements of both Ronaldo and Mourinho. It has been reported that Alli's adoptive brother Harry Hickford will be Alli's representative. Creative Artists Agency are to look after his commercial dealings and the Sports PR company will deal with his public relations.
Happy to announce we are now working with @dele_official pic.twitter.com/AM37HKvX8n

— Sports PR Company (@SportsPRCompany) December 6, 2017
Finally! This should put an end to months of competition for snapping one of the most coveted English players of this generation. Dele is coming to the end of his current representation contract with his current British agent Rob Segal. And ever since he announced that he is on the lookout for a new agent, there was a huge line waiting!
The 21-year-old has signed a six-year-contract at Spurs one year ago, although at £50,000-a-week, he is still on the lower side of wages. In all possibility, he could be offered another deal by Daniel Levy before the end of the season.
Clubs across Europe have been casting glances at Spurs with a view of signing Dele at some point in his career. The midfielder is already a vital player for the Three Lions and a good performance for the national side next year would go a long way in increasing Dele's value.
This move to align with an agency will no doubt help Dele leverage his status. But, what about the club? Should Tottenham be worried about this change? I may sound pessimistic, but this could signal tough times for Levy and Tottenham.