'Marvelous', 'stunning in fact' Spurs Fans Rave Following The Latest Video Released By The Club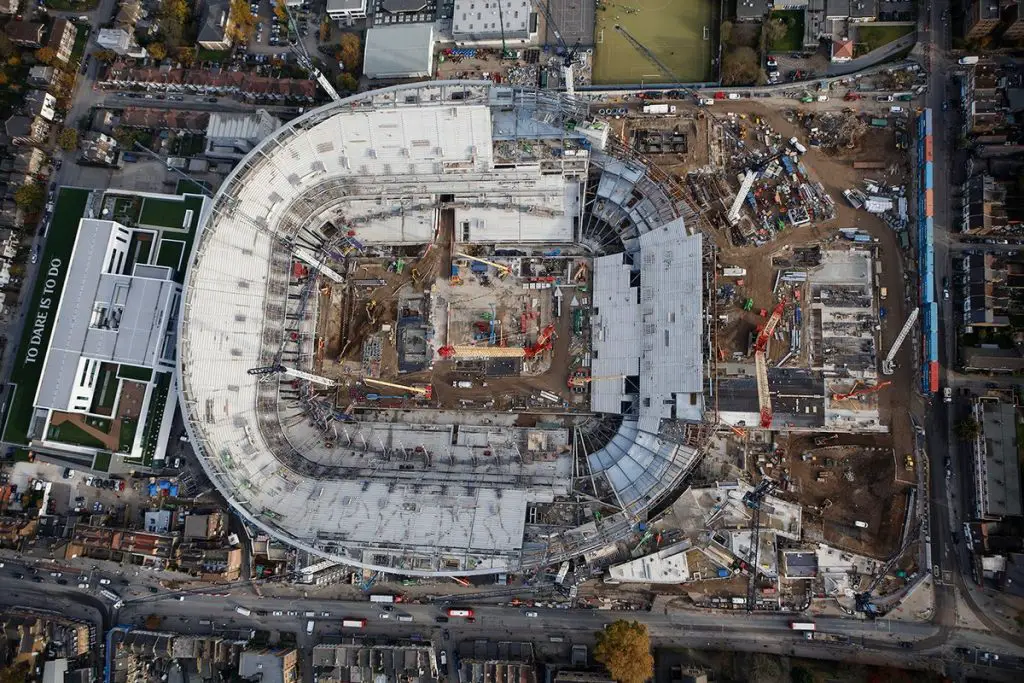 What's your take on Tottenham's new stadium? Isn't it one of the masterpieces? I get goosebumps every time I look at the progress, just imagining how it would look when the entire stadium takes shape!
The club has, all the while through the construction, made sure that the fans have received the details, by releasing videos. And, the latest video shows a glimpse of how the south stand is being constructed and also that it has joined the west and east stands.
The single-tier south stand, which has a capacity of 17,000, looks very impressive and the video released by the club reiterated the same notion.
With this, all four stands are now joined up with the next milestone, which is a 'closed bowl' when the steel ring at the top of the structure gets installed. With construction taking place round the clock, the new stadium looks set to finish on time for Mauricio Pochettino's side to start their 2018/19 Premier League season in the new environment.
The video has certainly increased the level of interest among the fans who have taken to social media to reveal their happiness. We have picked up some interesting tweets. Read on!
when completed, a full documentary on the design and build would be super interesting.

— Stephen Adams (@StephenAdams79) December 7, 2017
Fabulous!

— Mary Magee (@Marymag01600053) December 7, 2017
Jeez, what are you doing to me ?? Finish it tomorrow already! Lol #COYS

— nahdi abbas (@nabbas68) December 7, 2017
That looks amazing so exciting.

— Tom G (@TeeGeenothere) December 7, 2017
It looks great, stunning in fact.  Only caution is first PL game will be august, 9 months away?  Cant bear thought of more Wembley time, maybe first 4 away games of 18/19 season?

— Sam (@bellamoir) December 7, 2017
Can't wait to get back over there now! Back in the beehive beforehand!

— The Fox (@abmoynihan) December 7, 2017