(Video) Latest Updates On The Stadium Work Will Keep You Happy After The Recent Lows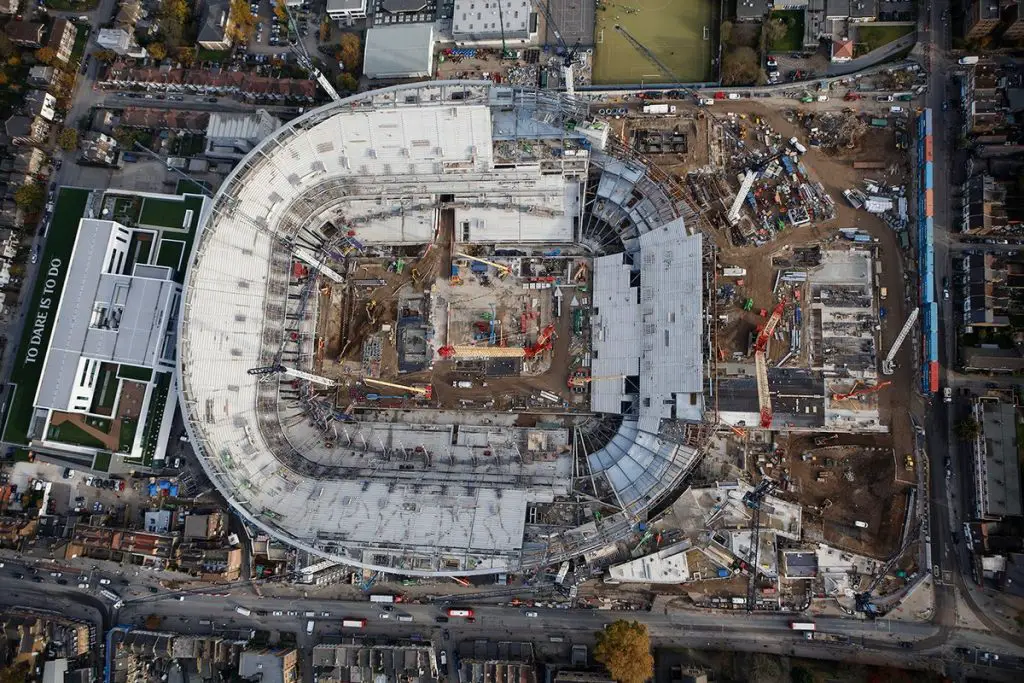 Tottenham fans had a very disappointing week, to say the least. Not that I expected our side to defeat the all-conquering Manchester City. But, I wanted to see a proper fight put up by the side.
The 4-1 scoreline is not just an apt indicator of how good Manchester City are at the moment, it is also a reminder to our team that we need to be on our toes every weekend to make sure of our stay in the top-four.
When the weekend is as disappointing as this, what will you do to improve your spirits? How about a tour of the new stadium that is being built in place of the old White Hart Lane?
The new stadium is being built at great speed to make sure that the timelines are in order. According to the original schedule, the new stadium is expected to be open for the start of the Premier League season next year.
If everything goes to plan, we should be playing our first game in the new stadium in around eight months' time. What better way than to pay a visit to the stadium work to find out the progress? Spurs super fan Chris Cowlin had paid a visit to N17 just before the weekend match against Manchester City to provide us with an update on the construction work.
According to his report, there is plenty of progress in the steelwork, most notably to the south stand. There is also a lot of work being done on the glass panelling on the west side of the stadium.
The work at the new site continues to take place 24 hours a day, seven days a week. The latest video that has been posted (Spurs-web) gives a glimpse into everything that has progressed in the stadium work.