Tottenham Have To Stump up £53million For Versatile Italian Star If They Are To Beat Juventus To His Signature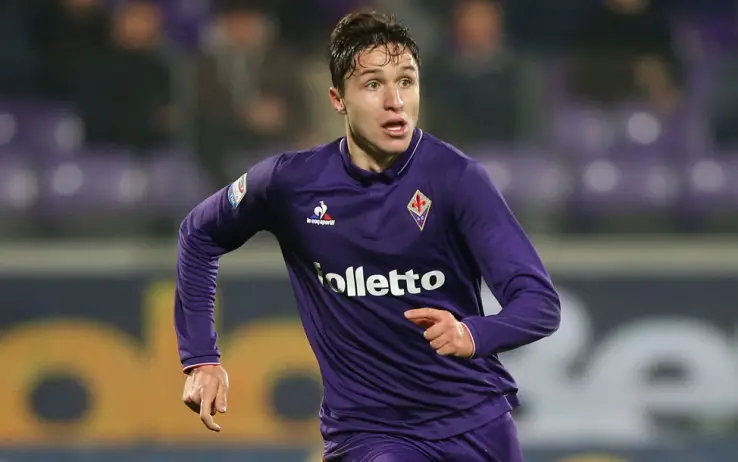 Tottenham have been tracking one of the rising stars of Italian football in Federico Chiesa and a report from Sun Sport claims that we are looking to sign the 20-year-old star. Chiesa has risen up the ranks at Fiorentina and is a regular for their first team. The 20-year-old is the son of the former Italy international Enrico Chiesa and plays in a number of positions for the Serie A side.
His performances this season have bumped up his asking price and the report suggests that Mauricio Pochettino would have to part with £53million for acquiring the 20-year-old. It isn't just Tottenham looking to get the signature of Chiesa, with giants such as Paris Saint-Germain, Juventus, Roma and Napoli all keeping an eye on the young Italian.
Chiesa has scored four times in the league this season from just 14 appearances and with his ability to play in the midfield and as an attacker, he could be the person to get our attack going once again.
Attacking Options Are A Major Requirement For Spurs
While we do have Harry Kane still banging in the goals, the support staff have not lived upto expectations. Dele Alli and Christian Eriksen are not playing to their best abilities and even Fernando Llorente has not been able to shine as much as many would have hoped.
We cannot just rely on our star striker to keep scoring the goals and we need to have options to rotate our players, something which seems highly unlikely in the current scheme of things. What seems a certainty is us adding players to our side but I doubt if Pochettino would be willing to splash £53million on a player that is just hitting the heights.
Chiesa is not someone who has played in the Premier League and that will always be a risk if we are to sign a highly-rated player not based in England. We might have come unscathed with Davinson Sanchez but things don't always work out perfectly.
The Italian is the future of football, that is for sure, but it seems unlikely that he would be playing for us next season.