(Video) Brilliant Time Lapse Video Displays Progress Of The £800m Tottenham Stadium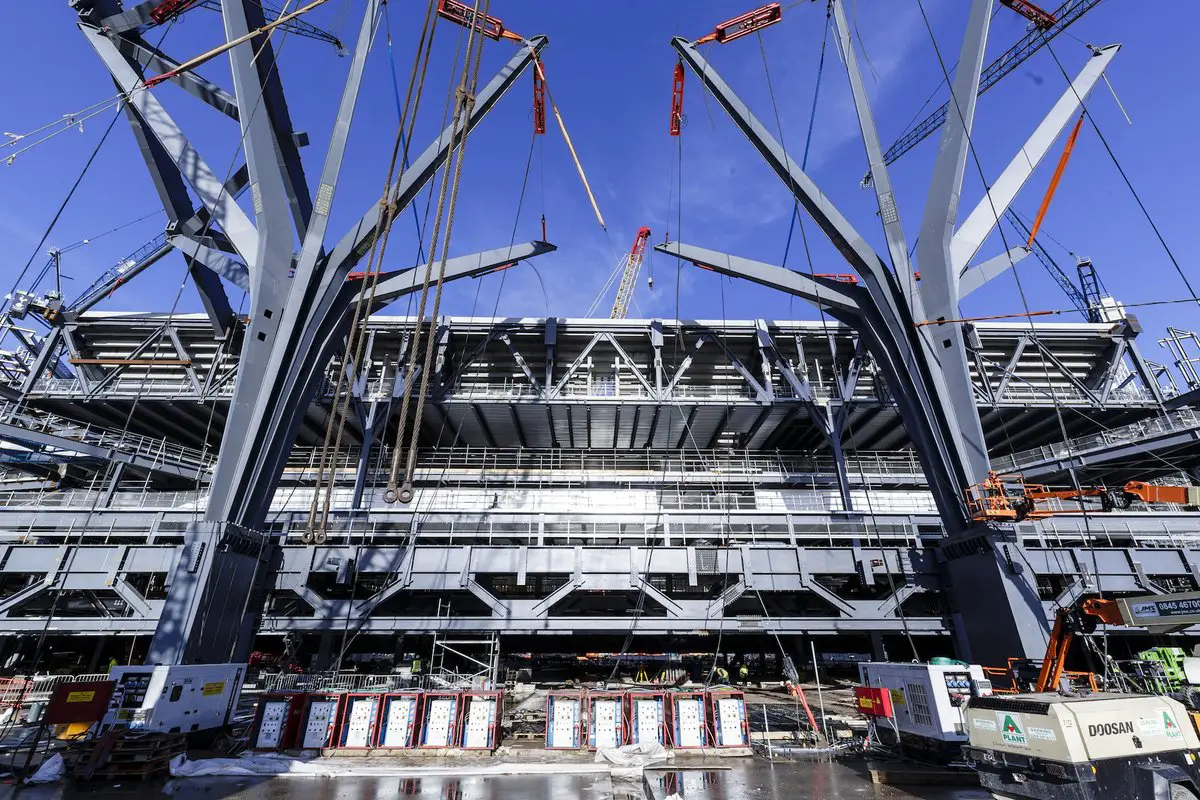 Tottenham might be looking to get back on track as the club looks to, at least, repeat their performance from last season and finish second. While we have had a few hiccups in the Premier League, our Champions League performances have been going well and one major talking point has been the construction of our brand new stadium.
This season, we are playing all our homes games at Wembley but that should change as soon as we plan to move into the new £800m stadium for next season. The stadium would hold 61,559 spectators, a good number more than that of Arsenal's.
For all the hard work going on in meeting some strict deadlines, the construction crew have been doing a spectacular job and the club have released yet another video of how well the project has progressed in the months of November and December.
As ever, it's been a busy couple of months at #SpursNewStadium! ️ pic.twitter.com/bkxUci7bpR

— Tottenham Hotspur (@SpursOfficial) December 20, 2017
The time-lapse displays a flurry of action and even shares a few stats such as over 1,600 people being involved in the construction at the moment. The installation of the 'steel trees' has also been completed and this will help support the south stand.
There is some more good news as all the stands are up as well and possibly we can now focus on completing the interiors of the stadium as we look to create an incredible match day atmosphere in our new home.
It might take some time before we can call it a proper home as we did for White Hart Lane but things have moved as planned as we look to leave Wembley for good. But if things don't work out, then we might have to alter our fixtures list for the new season.
The new project will also host a number of international events and also a few NFL games, which would help the club earn some good chunk of money. The club have done well to keep us updated on the progress of the new stadium's construction and let's hope everything goes well and we start the 2018/19 season in our new home.