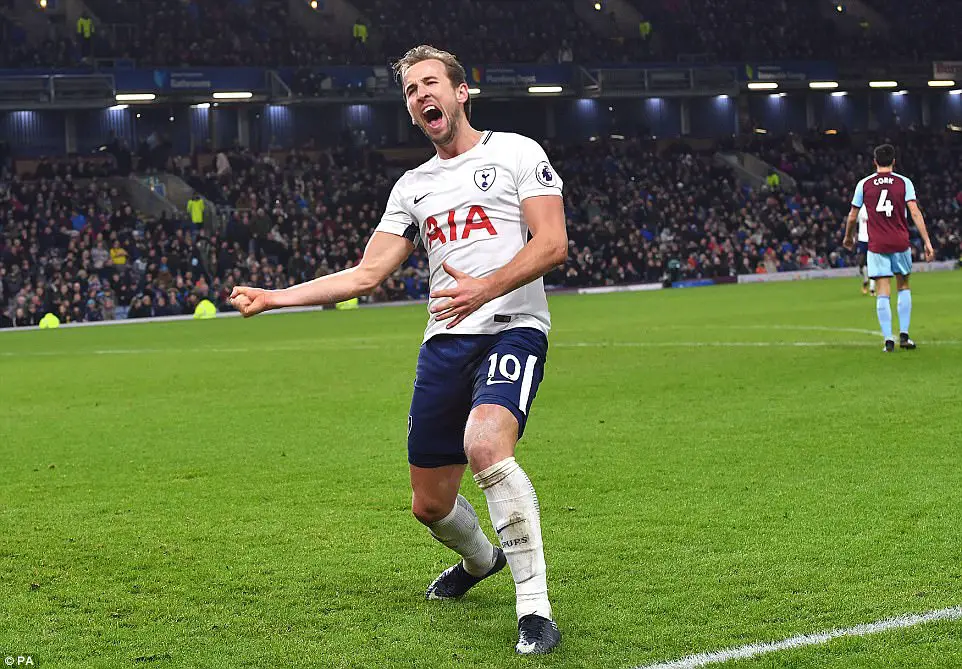 Harry Kane has been doing the business in front of goal this season as well and his return of 24 goals from 25 games has seen a number of rumours come out about his future at the club. The Tottenham star hasn't stated that he would want to move away to another club but Real Madrid have often been linked with the 24-year-old striker.
To keep Kane, we might have to break our wage structure, something that a number of pundits have already spoken about and the Daily Mail now claims that we are going to offer Kane a bumper deal to stay with us.
The report suggests that we will offer Kane a deal worth £200,000-a-week which is £90,000 more than what he earns on his current contract. Tottenham have a strict policy when it comes to giving huge wages but to keep the best players, we will have to make a few changes to our wage structure.
This new deal would also make him the highest earning Englishman in the world, as he would overtake the likes of Raheem Sterling. Kane is contracted with us until 2022 but the new deal should help us keep him for a few more years as his best seasons are still to come.
Keeping Kane Is Paramount To Our Growth
Kane is one of the best in the world at the moment and sky is the limit as to where he might end up in a few years. We have to do everything in our power to keep him at the club, even if we have to pay him £300,000-a-week!
Real have huge coffers and if they want to sign a player, they go all out, as we have seen in the case of Cristiano Ronaldo and Gareth Bale. Kane would fit in perfectly with any team in the world and he will only get better as he keeps on playing.
Daniel Levy has a tough job on his hands but we have to keep him in the side if we are to win trophies and become one of the best teams in the world. No one knows how much Real or any other club would want to sign Kane for but it would be a world record price and for all the money in the world being offered, we have to keep Kane on a huge contract such that no one can get him.