Pochettino provides latest injury news – illness and an ankle problem will keep midfielder out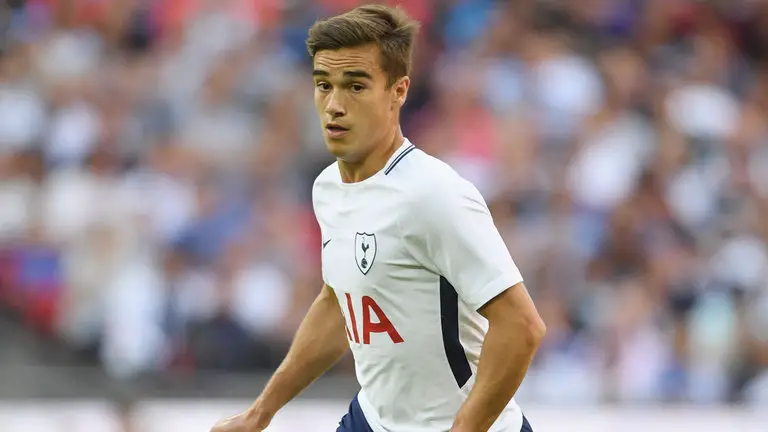 The games keep piling on for Tottenham as the season has crossed the midpoint and injuries will be a major issue for Mauricio Pochettino as he looks to keep the side fresh to challenge on all fronts. The FA Cup victory over AFC Wimbledon wasn't as easy as many would have predicted and it took a brace from Harry Kane and a late goal from Jan Vertonghen to quell the League One side.
One player, however, was not present in the team and it was Harry Winks. The 21-year-old has grown in stature for us this season and has contributed to a number of excellent performances.
The midfielder missed out on the previous game and could be out for a while according to the manager. Pochettino was speaking after the win in the FA Cup and was quoted by London Football News as saying:
"Harry Winks had a problem in his ankle and had a cold during the week. He's not ready to play. They're not machines. There are 24 players who all work hard to fight for one place in the starting XI."
The manager did not reveal how long Winks would be out for but it does put a bit of a strain on the side as we not only have Premier League games but also the Champions League to deal with.
A rising star in the Tottenham side
Winks has been a great squad player this season with 22 appearances in all competitions and even though he has not scored a goal this season, his composure in the middle of the park will be missed for as long as he is out. Pochettino should be given credit for the manner in which Winks has been inducted into the team and the Englishman is close to becoming integral for us, should he continue his growth for the rest of the season.
We do require quality midfielders due to the injury issues with Mousa Dembele struggling as well, so getting Winks back to full fitness is going to be extremely important if we are to have a fantastic finish to the season. Winks might not be a household name at the moment but under Pochettino, he will get better and that is good for him and for the team too.