Mauricio Pochettino is the second option to replace Zidane as Real Madrid begin talks to replace him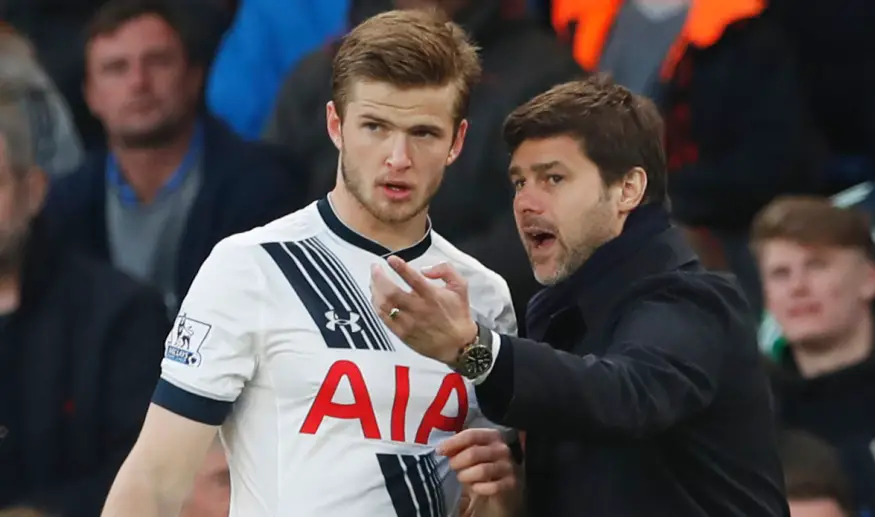 There could be trouble brewing at Tottenham as Real Madrid are coming for one of our best, and we are not talking about players. A report from Sport claims that the La Liga giants have targetted Mauricio Pochettino as a possible replacement for Zinedine Zidane as the Frenchman is still unsure about his future at the Bernabeu.
The Frenchman might have had a wonderful first season with Los Galacticos but he has found himself under immense pressure as Barcelona are running away with the La Liga title.
Real are 16 points behind the Catalan giants and that could be one reason why they want to replace Zidane. The first manager on the list is German national team manager Joachim Low but Real know that it will not be easy to pry him away from the World champions so they are setting their sights on Pochettino.
One reason why Pochettino might end up joining the side is that he is a former Espanyol man and there is no chance he would be joining Barcelona. In fact, he might join the Madrid based club just to turn the tables on the Catalan giants as they seem to be doing really well.
No Guarantees Of Zidane's Future
Real are known for their hire-fire policy and even though Zidane is a legend in football, should he not win a major trophy this season, he could be out of a job.
"Zinedine Zidane isn't a player at Real Madrid anymore. That Zidane no longer exists," he told France Football (h/t Goal).

"Now it's down to Zinedine Zidane the coach to carve out a career. I'm not protected by what I've done as a player at this club.

"I know that one day it [the coach's job] will come to an end at Real Madrid, so I make the most of it and I do everything I can to be successful.

"I say to myself, 'if I've got 10 days left here, then I'm going to live those 10 days to the max; if it's six months, I'll live those six months to the max'. I don't think beyond that. I know I won't stay [in the job] for 10 years."
For now, Pochettino is a Spurs man but that may not be the case in a couple of years, unfortunately. The Argentine is one of the best young managers in the world and if he keeps making our team better, he could move to one of the bigger clubs in the world.
Hopefully, in a couple of years, we will have created a sort of dynasty that picks up trophies, which should keep the former Southampton manager with us for a number of years and pry away the interest of the likes of Real or even a Juventus.