Tottenham's plan to sign another Korean forward is under threat as player wants Arsenal move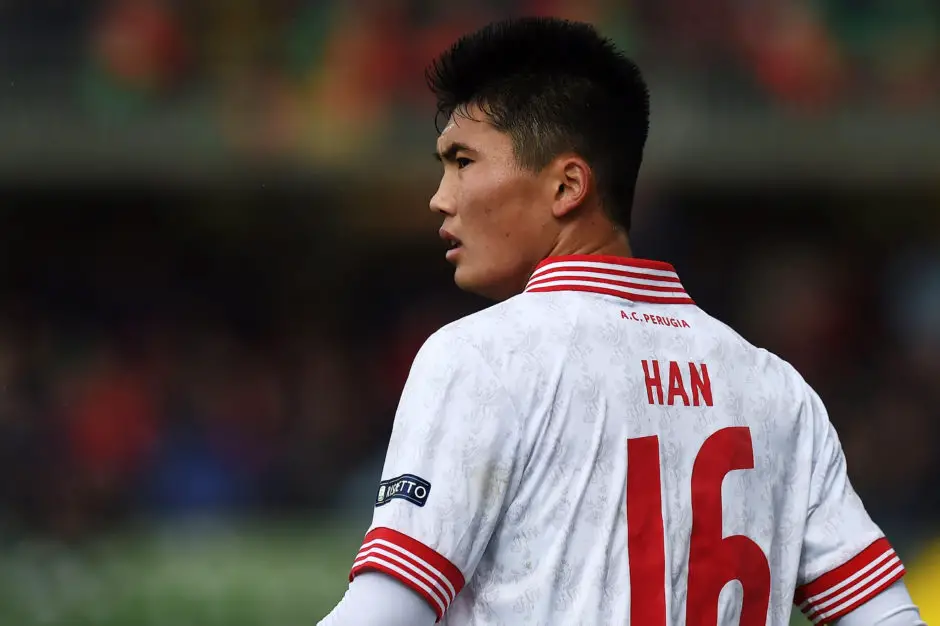 North Korean star Kwang-Song Han would be keen on a move to the Premier League, the forward's agent has confirmed. Han is currently on loan at Perugia and the 19-year-old has been in impressive form for the Serie B club, scoring 7 goals in his opening 19 appearances.
Tottenham Hotspur have made contact with representatives of the North Korean teenager, according to reports in Italy. As reported by Tuttomercato, Juventus have also been credited with an interest in the forward, who is contracted to Serie A outfit Cagliari.
It is understood though that Spurs have now made initial contact with Han's agent, with the Premier League side offering him a fantastic opportunity for a potential move to England.
However, in an interview with Calcio Mercato (h/t Metro), Han's agent hinted that Juventus would be the teenager's preference. But he has also lifted the lid on the player's admiration for England's 'important' clubs like Arsenal and his desire to play in the Premier League.
Asked whether Han favours a move to Juve, Sandro Stemperini told Sport Witness (h/t Metro):
"No, the question was different. The journalist told me: "what's the club here in Italy that he likes?" And really, Han likes Juventus.

"As I told him he likes Real Madrid and Barcelona in Spain. Like in England he likes important Champions League clubs like Arsenal, Manchester City and United.

"This is normal. The question was much bigger. The journalist reported to Italy, and Juventus correctly is a club that he likes there."
Stemperini insisted that there had been no official contact with Spurs but revealed that Liverpool had been interested before Han signed for Serie A club Cagliari.
He added:
"Officially, I do not have a call from Tottenham. There are several officials, from Germany…it's normal that several clubs ask about him.

"Because he is a youngster who is playing very well, who here in Italy is being followed by Juventus, an important club. It's normal for everyone to talk to me. But officially, from Tottenham, I do not have a call.

"Of course the player likes the Premier League. It is normal, the most important football in the world is in England, Spain and Italy. This is normal, to be delighted with the football of England as well.

"Before going to Cagliari, Liverpool had an interest in him. Liverpool already knew the player. Liverpool were seriously interested. After he moved to Cagliari, already in an Italian club, they did not come back, no. Now I know nothing about it."
Following the words of Han's representative, it is quite clear that the rumours linking the North Korean to our club is pure speculation. That's one story to strike off.
https://youtu.be/lcSYrYaw8VU