They say that greed can be an unpleasant virtue and maybe that is true in most cases. To an outsider, it might seem unnecessary for Tottenham to harbour an interest in Fulham wonder kid Ryan Sessegnon since we already have Ben Davies and Danny Rose to fill the role of a left-back. However, when a 17-year-old puts in such world-class performances, how can anybody resist?
We have been linked with a move for him for quite some time now. Earlier, there were reports that Mauricio Pochettino was considering him as a backup option in case Danny Rose departed to join Manchester United. The player is injured at present though, and those rumours have started to die down a little.
To be fair, both Rose and Davies have been exceptional for us. At a time when most of our rivals have struggled to find capable players for the left-back area, we have been blessed with two of the Premier League's best. In fact, recently when Rose returned from his injury, it was quite interesting for a few weeks as Pochettino effectively rotated the duo to maximise their output on the field.
That said, Rose has been suffering from a couple of fitness troubles lately, thus opening up room for another left-back. Given the way Sessegnon performed in Fulham's recent game against Burton Albion, we would be crazy to not seriously consider a move for him. He netted twice in that game, taking his tally to 9 goals for the season. That is an astounding number for a left-back since even a few attacking midfielders in the Premier League have failed to get close to scoring that many goals.
However, one must bear in mind that his prolific displays could provide scope for the Championship outfit to increase his price tag. As of now, they are understood to be holding out for £50m, which is a whopping price for a defender, let alone a 17-year-old. And if Sessegnon continues to work his magic like this, Fulham might up their demands to fend off the interest from the Premier League.
Even at present, it seems highly unlikely that Daniel Levy will shell out such an exorbitant amount for a teenage defender – even if he seems like such an excellent prospect.
What are your thoughts though? Is Sessegnon worthy of a £50m price tag?
"It feels like our second home" – Tottenham star unsure about staying at Wembley for the rest of the season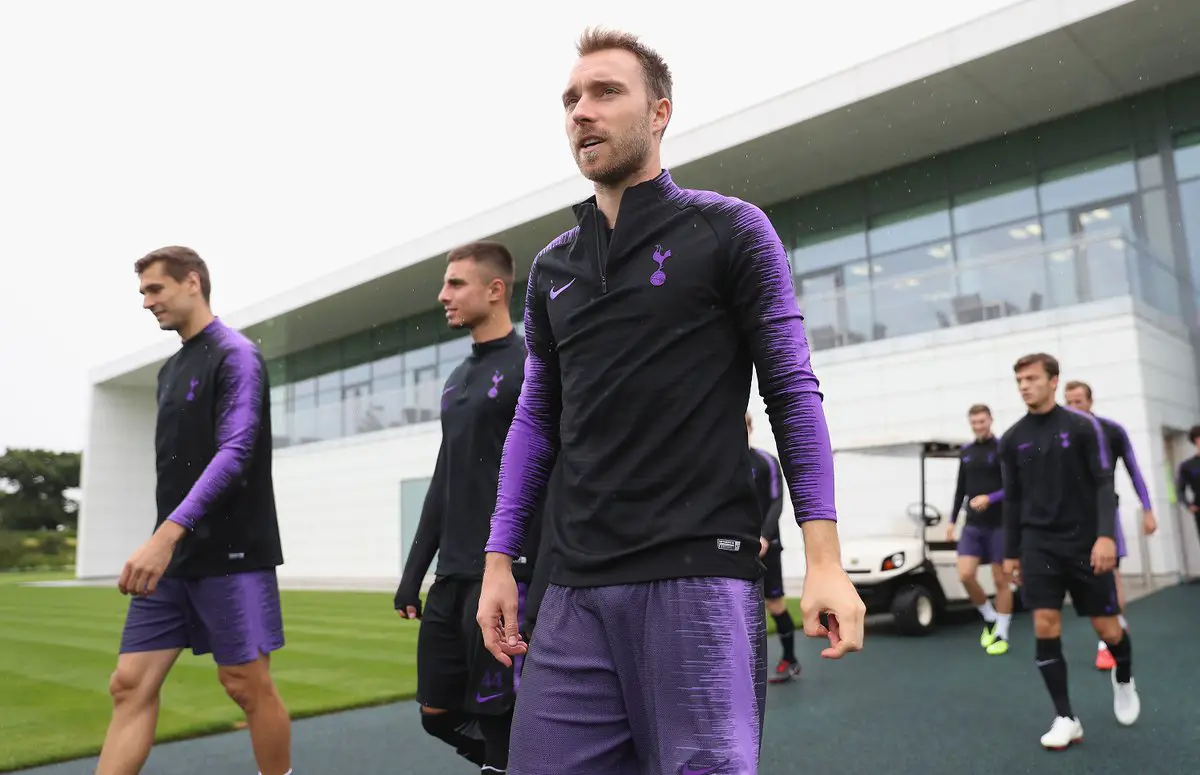 Christian Eriksen has claimed that Wembley is like a second home for Tottenham, and isn't sure if we will stay at the stadium for the rest of the season.
Tottenham's new ground won't be ready this year and Daniel Levy confirmed we would be sticking to Wembley till 2019.
The club also moved to strike a deal to keep playing at Wembley till our home is completed, and Eriksen was quoted by the Sun saying:
"I don't know if we are going to stay at Wembley for the rest of the season.

"We are happy at Wembley for more than a year now and it feels like our second home."
The Dane added that the players couldn't wait to play at the new ground but wanted the stadium to be perfect before the team move in.
The former Ajax star added that the professionals would be working hard to get the stadium done and the players have to concentrate on their job too.
Tottenham are fourth in the Premier League and are five points behind Manchester City, who lead the table.
Our next game is going to be a real battle as we face undefeated Chelsea. The Blues are just a point ahead of us in the Premier League, and a win will put us back in the race for the title.
Read more: Tottenham to swoop for 21-year-old Italian with £35m bid in January
Eriksen hasn't been at his best for Spurs this season, however, a game against our rivals should be enough motivation for all the players involved.
(Video) Tottenham fan shares clips of new stadium's interiors and more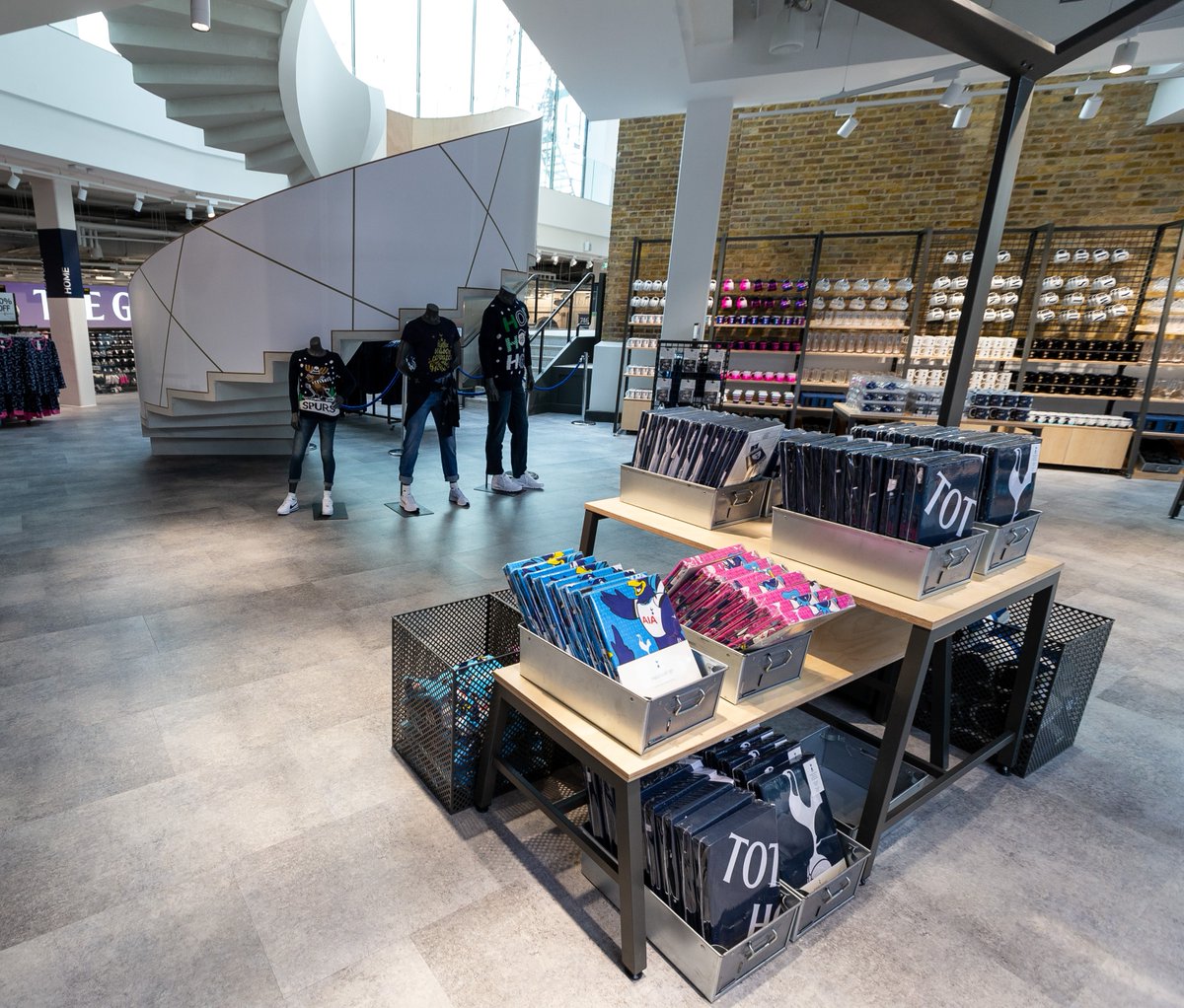 Tottenham's new stadium is inching closer to completion and we are receiving clips and pictures from various sources.
We saw Lord Alan Sugar tweet about the ground being one of the best in the world recently, and another Twitter user, AdamJ_COYS shared a number of clips of the stadium's interior.
One of the most striking videos saw the Spurs fan capture the NFL home team and Tottenham dressing rooms.
Inside the stadium today. Both @NFL home team and spurs changing rooms #COYS pic.twitter.com/7z6ioNSbDd

— Adam (@AdamJ_COYS) November 14, 2018
The NFL changing rooms even have the league's logo emblazoned on a number of areas, and we caught a glimpse of some other workers taking a snap too.
— Adam (@AdamJ_COYS) November 14, 2018
Of course, it wouldn't be a Tottenham stadium video unless we saw what the pitch looked like and the user even captured some of the seating areas which look close to completion.
— Adam (@AdamJ_COYS) November 14, 2018
The Spurs shop is one of the biggest attractions in the new ground and a video of the same was posted as well.
— Adam (@AdamJ_COYS) November 14, 2018
Tottenham's stadium is set to be one of the best in the world but we will have to wait a little longer before any of the matches are played in the ground.
Read more: "Brilliant skill", "Great move" – Some Tottenham fans can't get enough of star player's skill over Crystal Palace
Spurs are set to remain at Wembley till the end of the year, and we are to get an update on the new ground sometime in December.
(Video) Tottenham's new stadium captured in fantastic overhead video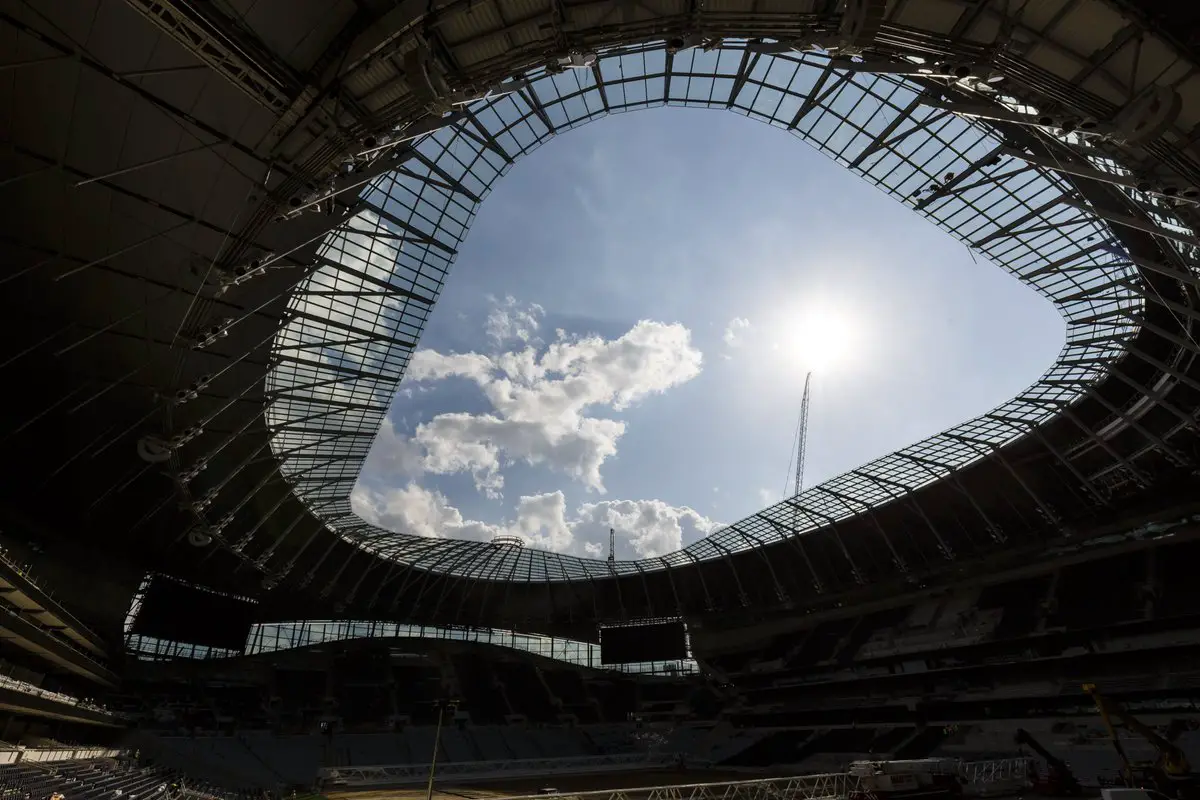 Tottenham will play their remaining home games of 2018 in Wembley but consturction of our new stadium seems to be chugging along. A new video showcases the exterior of the stadium, and it does seem close to completion.
There is some work to be done in the outer section of the ground, but the roof panels seem to be installed in all the right places.
The stadium was expected to be ready by September to host Liverpool, however, the club have faced delays and Daniel Levy recently claimed that we would be staying at Wembley till the end of the year.
Further, the club have negotiated a deal to play at Wembley till the new stadium is ready, and the club is expected to provide an update on the new ground in December.
The new home looks amazing, and it will be interesting to see which club we do face once the ground is ready.
White Hart Lane was a brilliant ground to play in, especially due to the vociferous backing of the Spurs faithful.
Read more: "Brilliant skill", "Great move" – Some Tottenham fans can't get enough of star player's skill over Crystal Palace
Tottenham are doing their bit to keep our new stadium as close to the old Spurs experience as possible with the club even installing a Golden Cockerel in the new ground.