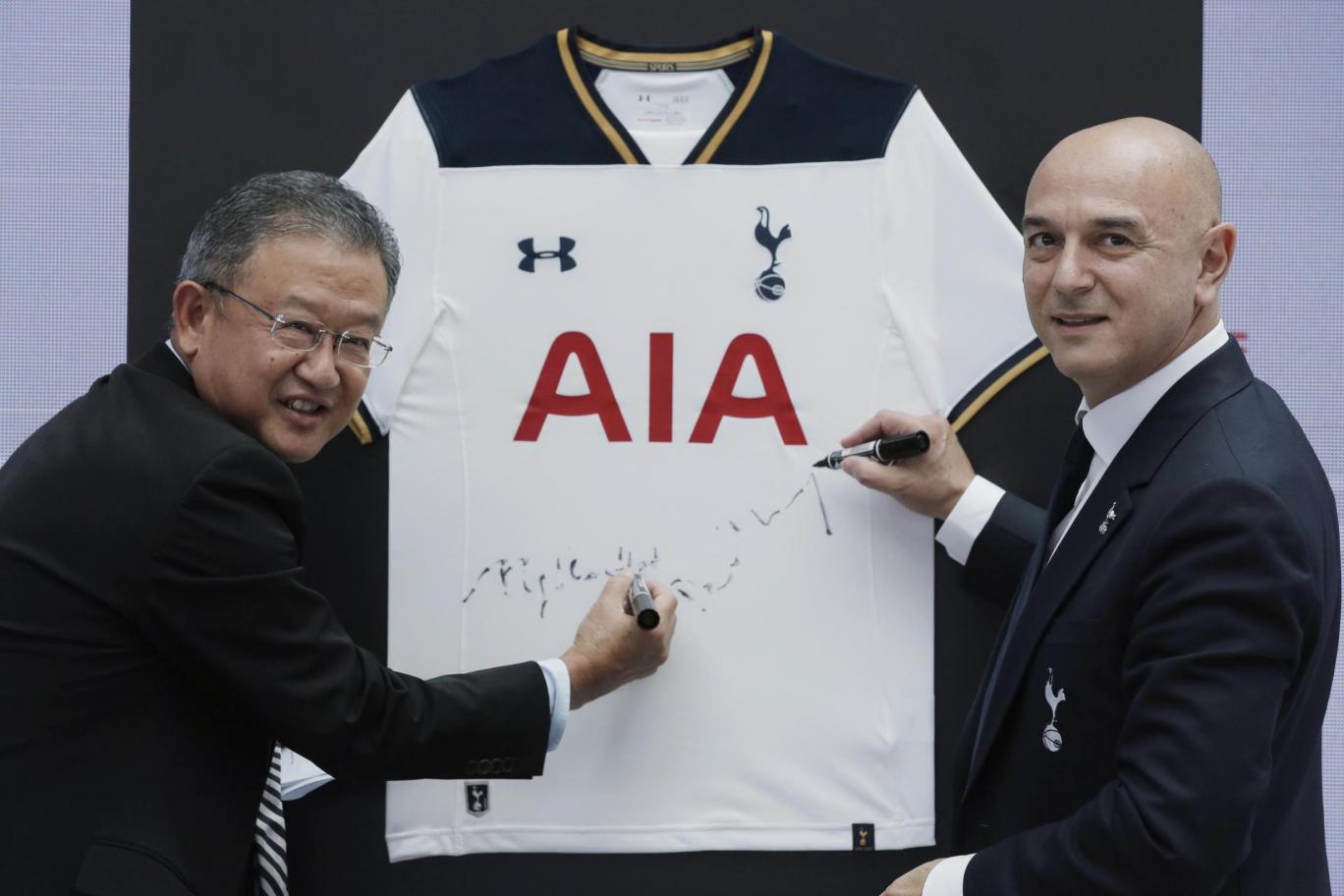 AIA has around for almost a century now, servicing more than a million people and families around the Asian-Pacific continent. They are among the largest self-dependent, publicly listed Pan Asian life insurance group.
AIA Engaging people through sports
Tottenham Hot Spurs is one of the top ranked football clubs in England, with a wide range of fans globally and around the Asian region. This has paved the way for the insurance company to pursue a lucrative partnership contract with Tottenham.
In August 2013, AIA finally got their label on the Hot Spurs football kit for the 2013-2014 cup challenge, before being recognized as the official shirt partner for the Spurs in all competitions, including the globally watched and loved Premier League.
AIA Engaging people through healthy living
Through Tottenham, AIA aims to effectively reach people health-wise, trying to spread the gospel of healthy living through sports in the Asian continent.
AIA believes that this partnership would also enable frequent and innovative activities for AIA customers and also the company's workers and locals.
Recently, the football club is said to have extended their partnership with the Asian insurance company till 2022. This current deal sees Tottenham pocketing more than the annual £16million that they're used from their previous deal.
BETWAY SPONSORSHIP
Since West Ham had been promoted from the Championship League in England, this marked the Hammers' 6th campaign in English Premier League.
In February 2015, West Ham announced Betway as their official principal partner. This was history in the making as the club had never received such a huge deal since its birth in 1895. This was also Betway's first major football league deal. The online sports betting site,  is well known for delivering world-class betting facilities and other exciting gaming options to more than two million customers worldwide.
This season, West Ham agreed to extend their partnership with their kit brand makers. The agreement is believed to be worth €10million per annum. The Hammers deal with Betway is the seventh biggest sponsorship deal in the Premier League. This partnership is supposed to see West Ham through the coming seasons up to 2020.
The revenue that the deal is expected to generate is planned to be reinvested in the playing squad and will allow the Hammers to invest even more greater success in the coming years, especially where youth training and development is concerned as well as offering more exchange programmes for players and coaches.