Tottenham boss Mauricio Pochettino launches a new coaching initiative in London – reports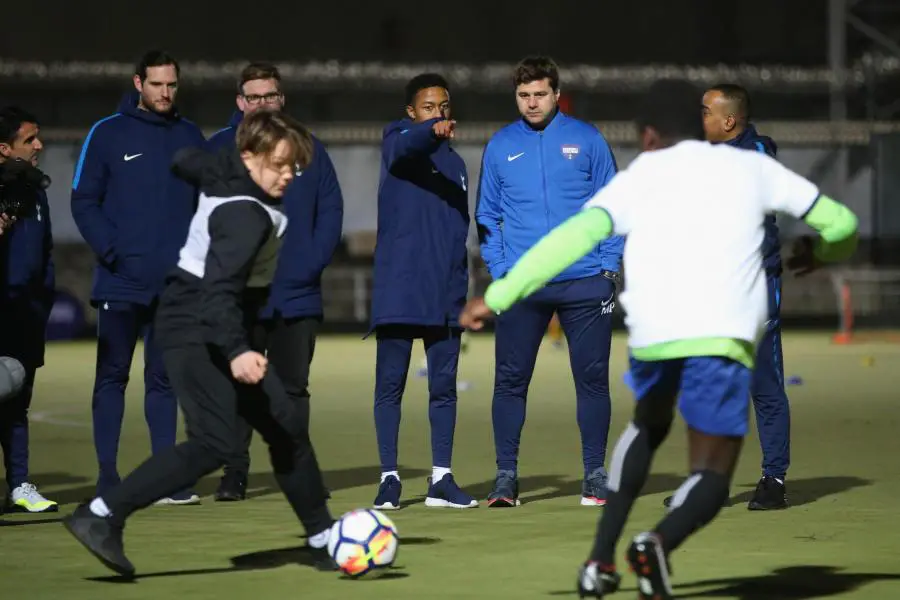 Mauricio Pochettino has launched a new initiative alongside the Tottenham Hotspur Foundation, with the objective of training youngsters within the club's local community into coaching. The Spurs manager was in the shadow of the club's new Stadium to launch 'Passion 4 Coaching', a programme aimed at 16-24 year-olds with a desire for coaching.
The new project is being set up and funded through the proceeds of the sales of the book 'Brave New World', released last year. "Passion 4 Coaching" will see our manager share his experience, expertise and methods with the foundation's coaches as they deliver this distinctive scheme.
As per football.london, the new project was launched on Thursday night during a session of Tottenham Hotspur Kicks held at Duke's Aldridge Academy in the shadow of the club's new stadium development. Our gaffer, along with his first-team coaching staff, offered invaluable advice and guidance to the ones who had come to take part in the event.
The course would present a fantastic opportunity for the participants to visit the club's Hotspur Way training centre to observe the first-team and academy sessions to analyse closely before honing their skills.
"Coaching has been my passion ever since my playing career was over and I know that there are many young local people who share that passion and are just waiting for the opportunity," Pochettino was quoted by football.london.

"It is important for me to be able to work with the club and its Foundation to provide that opportunity through Passion 4 Coaching – a project that we hope will change the lives of those taking part.

"Through our Global Coaching programme, there are many pathways that exist for young coaches to build on their passion and be able to develop their knowledge and skills through the club's outreach work, so I am extremely excited to be involved in this."
Richard Allicock, the community development manager for the Tottenham Hotspur Foundation, added:
"Passion 4 Coaching represents a huge opportunity for young people from our local community who have an ambition to become a football coach.

"Mauricio's support is invaluable to our staff that will be delivering the programme and he sets an example to any budding young coach hoping to pursue this as a career."
It is a fantastic project which will also contribute to generating employment opportunities for local people living within the club's community.
Poch, you are pure class!