"We have to give credit to Moussa" Pochettino explains Frenchman's importance to Tottenham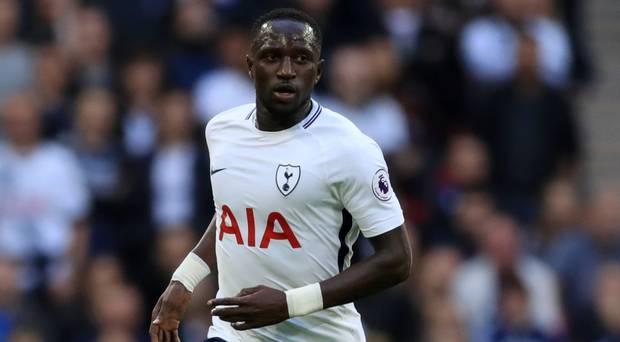 Mauricio Pochettino has hailed Moussa Sissoko as one of Tottenham Hotspur's "most important players" this season. Sissoko struggled to find his feet in north London last term, following his £30million move from Newcastle United. However, he has featured in all but one of Spurs' 30 matches in the Premier League and Champions League this season.
The Frenchman started in last week's 1-1 league draw at Southampton, with Pochettino opting to leave Erik Lamela on the bench after Christian Eriksen was sidelined due to illness. He also featured in our shock 1-1 draw against Newport County in the FA Cup last night.
Nonetheless, the midfielder has received a lot of flak for his subpar performances and often has been the scapegoat after team's poor results. Pochettino, however, believes that Sissoko is crucial to Tottenham and says that no other player can do the same job as the Frenchman.
"We have to give credit to Moussa. He is giving the team such balance that no one player can give," Pochettino was quoted by football.london.

"He gives a balance in transitions between defence and attack – offensive to defensive, defensive to offensive . He is right now the only player that can give that. That is the biggest quality. The team needs that balance nowadays.

"For me he is one of the most important players of the season. At times the first impressions sticks and conditions what happens later."
Sissoko has contributed 2 goals and 2 assists in all competitions but the Spurs boss believes that the midfielder has been harshly judged at the club.
"We create myths. Me too. I am like you! Sometimes we all create myths but most of the times we are not clinical or honest in the way we assess things," added Pochettino.

"Sometimes you think a way about someone because of first impressions and then they stick forever. I like that you give credit to him because he is doing very well."
Sissoko, who started just 8 league games last season, justifiably faced a lot of criticism in his first season at Spurs. But this campaign, the French international has done well but he still remains to be an inconsistent player for us.
He is neither technically gifted nor has special attributes but knows how to do his job silently and keeps the ability to play anywhere in the midfield, which gives an added bonus to our manager.
If Sissoko brings consistency to his game, I see him getting a lot of plaudits from our fanbase and not unjust criticism.