Former Tottenham Star claims £23m Spurs new signing would be "a massive success"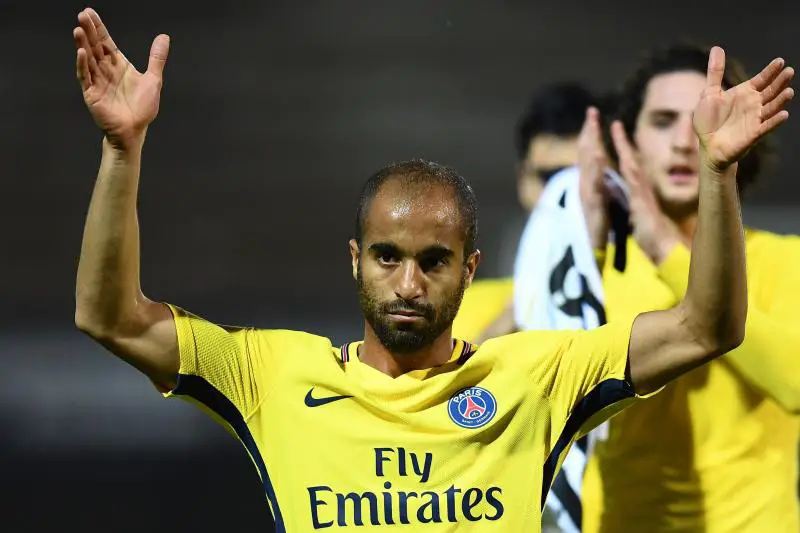 Tottenham's completion of the £23m signing of Lucas Moura has to be one of the coups of the winter transfer window. The 25-year-old Paris Saint-Germain star had fallen out of favour at the club and we swooped in just in time to bag the Brazilian ahead of a number of clubs.
Even though Moura has not played a single minute for us, he already seems to be a bit of a hit with the fans and also with some of the former players.
One such former Tottenham star, Chris Waddle, had his say about our new signing and the former England international believes that Moura will be a key player for us as we are still in the race for the FA Cup and even the UEFA Champions League.
When speaking to the Off The Ball website, Waddle said:
"Obviously they've got NFL games which will help them again so they've got a great plan ahead of them but at the minute if they want to make sure they're top four this year, Lucas Moura could be a massive success.

"You can play him tucked in slightly but when I've seen him play, his best sort of form with Paris and when he's played for Brazil, he's a winger type player."
Waddle was also quick to highlight how well we have played, thanks to the efforts of our full-backs but the former England international is certain that Moura can do a lot more. He says that Lucas does not have to rely on the likes of Kieran Trippier or Ben Davies.
"He likes to get out on the flanks, he likes to get at the full back and he can get round the back of players and teams.

"The movement at the top has been great and they've relied on the full backs over the last few years – Kyle Walker in particular, Danny Rose on the left.

"Now they've got Trippier going forward and obviously they've still got Rose fit now, so they're relying heavily on full backs and sometimes the full backs, yes it's all good football, but this guy (Moura) can actually pick the ball up and actually go past players."
A Second Chance For Moura
It was always going to be tough for Moura to outshine Kylian Mbappe and Neymar at PSG but now at Tottenham, the Brazilian has a real chance of showing his talent.
Moura is eligible to play in the Champions League too, which is a bonus for us. With the World Cup coming up, a good second half of the season for the Brazilian should be enough to take him to Russia and maybe even win a trophy or two with us.
https://www.youtube.com/watch?v=sJus7hfeCaM