Former Arsenal academy chief Liam Brady has revealed why Harry Kane failed to make the grade at Arsenal.
Kane joined the Arsenal academy at the age of 8 but was released following only one season and initially didn't make it with Tottenham before they signed him aged 11.
After bagging his 100th goal in the Premier League for Spurs last week, Kane described Arsenal's rejection as the best thing that ever happened to him.
The striker came back to haunt the Gunners once again in Saturday's North London derby, scoring the winner at Wembley to make it 7 goals in 7 games against Arsene Wenger's side.
And Liam Brady, former Arsenal Head of Youth Development and Academy Director, has conceded Arsenal let go Kane because he was "bit chubby" but admitted it was a big mistake.
"He was a bit chubby, he wasn't very athletic but we made a mistake," Brady told Corriere della Sera. (h/t The Independent)

"But Tottenham sent him out on loan to lower-division clubs three or four times as well.

"But through his determination, he has carved out an amazing career and he deserves it. He has a character that drives him to improve all the time.

"After Messi, Ronaldo and Lewandowski, there is Harry Kane. The statistics speak for themselves and he's still only 24."
Brady does make a valid point; Kane was earlier never regarded as highly as he is regarded today. After his breakthrough season in 2014-15, everyone dubbed the striker as a 'one season wonder' but Kane has since kept proving his detractors wrong.
At just 24, the forward has reached 100 Premier League goals and indeed, there is still a lot many to come from him. His consistent performances week in and week out has seen him draw comparisons with some of world's best. The comparisons to Ronaldo, Messi, Neymar and Lewandowski is just a testament to Kane's ability and the way he has turned the world upside down in a matter of just a few seasons at Spurs.
It is just a matter of time before Kane leads us to silverware. It is indeed a proud moment to see our academy kid shattering records with ease and poise.
Kane is one of our own!
"It feels like our second home" – Tottenham star unsure about staying at Wembley for the rest of the season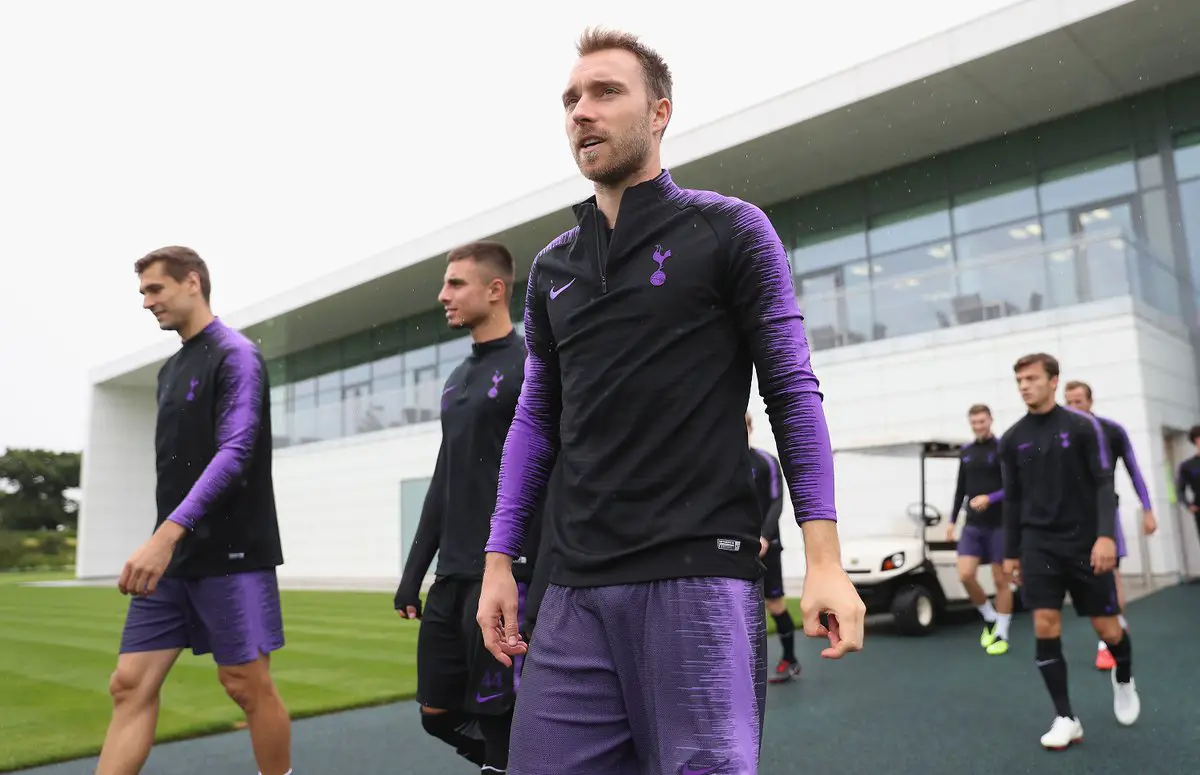 Christian Eriksen has claimed that Wembley is like a second home for Tottenham, and isn't sure if we will stay at the stadium for the rest of the season.
Tottenham's new ground won't be ready this year and Daniel Levy confirmed we would be sticking to Wembley till 2019.
The club also moved to strike a deal to keep playing at Wembley till our home is completed, and Eriksen was quoted by the Sun saying:
"I don't know if we are going to stay at Wembley for the rest of the season.

"We are happy at Wembley for more than a year now and it feels like our second home."
The Dane added that the players couldn't wait to play at the new ground but wanted the stadium to be perfect before the team move in.
The former Ajax star added that the professionals would be working hard to get the stadium done and the players have to concentrate on their job too.
Tottenham are fourth in the Premier League and are five points behind Manchester City, who lead the table.
Our next game is going to be a real battle as we face undefeated Chelsea. The Blues are just a point ahead of us in the Premier League, and a win will put us back in the race for the title.
Read more: Tottenham to swoop for 21-year-old Italian with £35m bid in January
Eriksen hasn't been at his best for Spurs this season, however, a game against our rivals should be enough motivation for all the players involved.
(Video) Tottenham fan shares clips of new stadium's interiors and more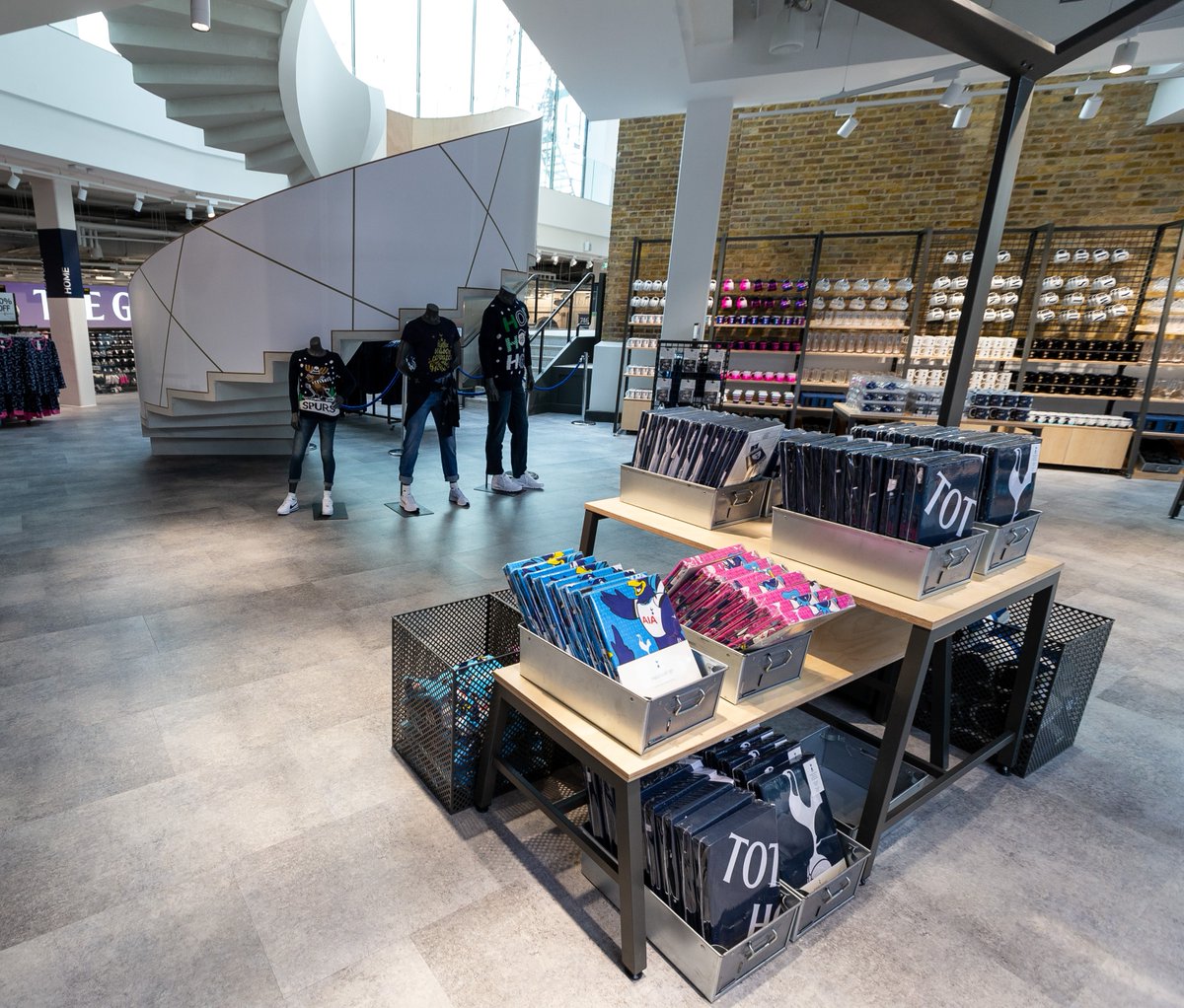 Tottenham's new stadium is inching closer to completion and we are receiving clips and pictures from various sources.
We saw Lord Alan Sugar tweet about the ground being one of the best in the world recently, and another Twitter user, AdamJ_COYS shared a number of clips of the stadium's interior.
One of the most striking videos saw the Spurs fan capture the NFL home team and Tottenham dressing rooms.
Inside the stadium today. Both @NFL home team and spurs changing rooms #COYS pic.twitter.com/7z6ioNSbDd

— Adam (@AdamJ_COYS) November 14, 2018
The NFL changing rooms even have the league's logo emblazoned on a number of areas, and we caught a glimpse of some other workers taking a snap too.
— Adam (@AdamJ_COYS) November 14, 2018
Of course, it wouldn't be a Tottenham stadium video unless we saw what the pitch looked like and the user even captured some of the seating areas which look close to completion.
— Adam (@AdamJ_COYS) November 14, 2018
The Spurs shop is one of the biggest attractions in the new ground and a video of the same was posted as well.
— Adam (@AdamJ_COYS) November 14, 2018
Tottenham's stadium is set to be one of the best in the world but we will have to wait a little longer before any of the matches are played in the ground.
Read more: "Brilliant skill", "Great move" – Some Tottenham fans can't get enough of star player's skill over Crystal Palace
Spurs are set to remain at Wembley till the end of the year, and we are to get an update on the new ground sometime in December.
(Video) Tottenham's new stadium captured in fantastic overhead video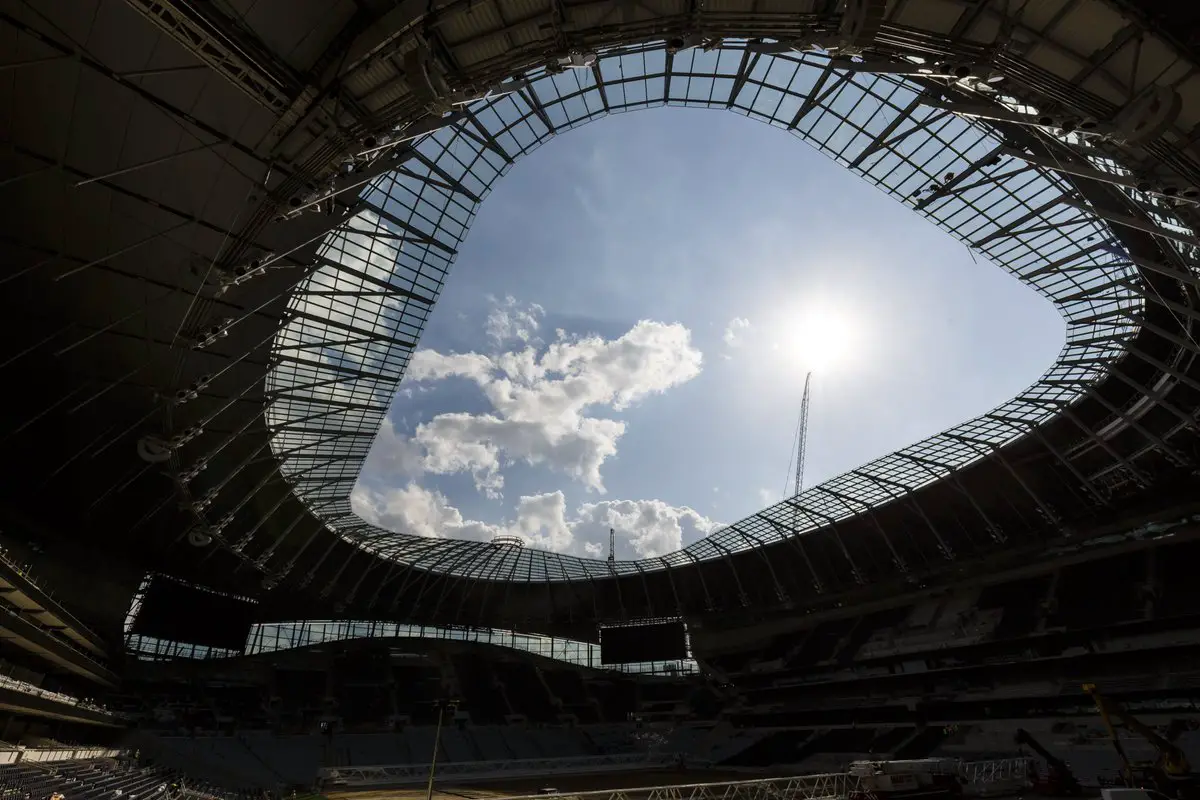 Tottenham will play their remaining home games of 2018 in Wembley but consturction of our new stadium seems to be chugging along. A new video showcases the exterior of the stadium, and it does seem close to completion.
There is some work to be done in the outer section of the ground, but the roof panels seem to be installed in all the right places.
The stadium was expected to be ready by September to host Liverpool, however, the club have faced delays and Daniel Levy recently claimed that we would be staying at Wembley till the end of the year.
Further, the club have negotiated a deal to play at Wembley till the new stadium is ready, and the club is expected to provide an update on the new ground in December.
The new home looks amazing, and it will be interesting to see which club we do face once the ground is ready.
White Hart Lane was a brilliant ground to play in, especially due to the vociferous backing of the Spurs faithful.
Read more: "Brilliant skill", "Great move" – Some Tottenham fans can't get enough of star player's skill over Crystal Palace
Tottenham are doing their bit to keep our new stadium as close to the old Spurs experience as possible with the club even installing a Golden Cockerel in the new ground.