"Incredible victory", "Dembele ending Khediras career" Tottenham fans on cloud nine after Juventus result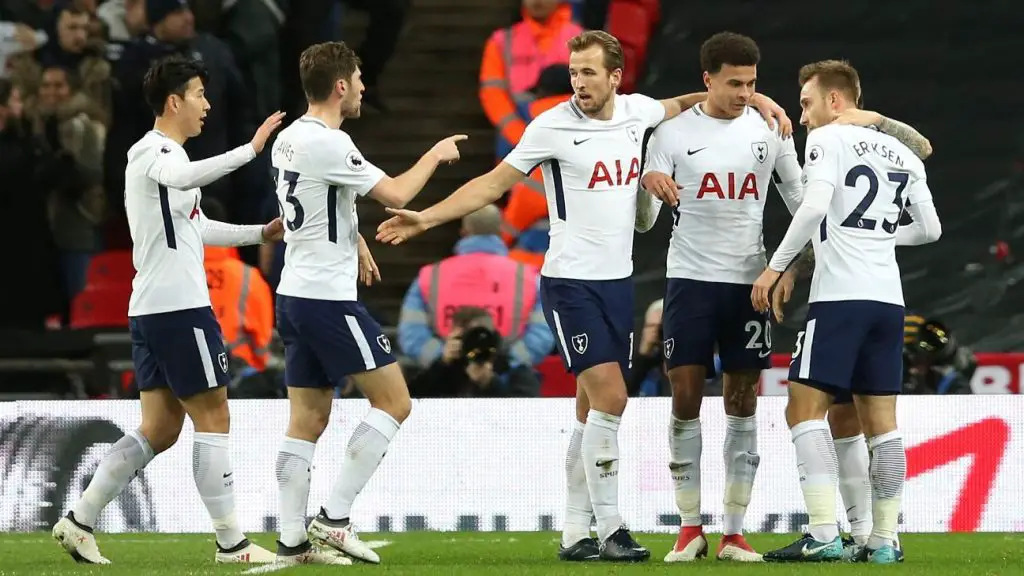 It's nights like these that just prove how far we have come under Mauricio Pochettino, who has worked impressively with limited resources but has made us a tough team to play against.  Our Champions League group might have been tough but facing Juventus away from home in a knockout tie is something else.
There must have been flies in the stomach of the fans and things certainly did not start in the best of fashions as a quick free-kick was smartly slotted in by Gonzalo Higuain in the second minute of the match. Fans must have been fearing a mauling when the same player stepped up to slot in a penalty in the 9th minute but that is when Spurs' revival started.
Without Paulo Dybala in the side, we seemed to have the better attack, at least on paper and with Harry Kane smartly rounding Gianluigi Buffon in the first half and scoring with his left foot, a 1-goal deficit was good enough to return with and possibly knockout Juventus at home.
But this side is different and there was no keeping us down, as in the 71st minute, a free-kick close to Juve box was given to us. Eriksen, who had tormented the home team with his running and passing until then, stunned the hosts with a low kick that flummoxed the wall and Buffon.
The match ended 2-2 with Tottenham having the benifit of the away goals. When the return leg is played in two weeks' time, the onus is on us to complete the job and seeing what we did to one of the best teams in the world, there is no doubt we can progress to the next round of the competition.
Twitter was right ecstatic with the performance of the side, especially of Mousa Dembele who was a beast in the heart of midfield and here are the best reactions from the match.
What a game. Again! Poor start. Them. Brilliant brilliant Spurs. Big big congratulations. Again! To MP and the boys @SpursOfficial . COYS COYS COYS Finish the job now at Wembley.

— osvaldo ardiles (@osvaldooardiles) February 14, 2018
Dembele heat map. pic.twitter.com/hCFx3yy72f

— COYSWeb (@COYSWeb) February 14, 2018
Class. pic.twitter.com/Sopd1MqpsV

— COYSWeb (@COYSWeb) February 14, 2018
Tottenham Hotspur have been to Madrid, Dortmund and Turin during this season's @ChampionsLeague and left unbeaten. #COYS pic.twitter.com/cTIk8z80YH

— Daily Hotspur (@Daily_Hotspur) February 14, 2018
Two thirds of the world's surface is covered by water the rest is covered by Mousa Dembele. What a player. #coys #JUVTOT #JuveTOT

— Ibrahim Banks (@TheShowOff85) February 13, 2018
Incredible victory.
So sorry to miss it tonight but watched it from afar on iFollow Stags and still on a real high.
Sensational attacking football from start to end. A masterful display.
Well done to the gaffer and the boys.
Now let's keep it going! #COYS!!!
💛💙

— John Radford (@JRadfordMTFC) February 13, 2018
Tomorrow's Back Pages: Onward Christian Soldiers #THFC #COYS pic.twitter.com/JjUrkGhkc9

— E-Spurs (@e_spurs) February 13, 2018
Spurs fans at work tomorrow.#COYS #THFC #JUVTOT pic.twitter.com/N2lpIE80eV

— Tottenham LIVE! (@TottenhamLIVE) February 13, 2018
Dembele ending Khediras career pic.twitter.com/ZjjAuVHKQp

— Zack (@CoolbreezeCOYS) February 13, 2018
116 touches
99 passes
94.9% pass accuracy
6 dribbles completed

Mousa Dembélé bossing the midfield once again for Spurs 👊 pic.twitter.com/GMaiu1fLv1

— Football on BT Sport (@btsportfootball) February 13, 2018
Earlier in the season I was thinking that Dembele was past his best. Now he's better than I've ever seen him. Coaching staff have to take a lot of credit for managing him to this level. He is in a supreme moment – long may it continue. #THFC #COYS

— Jeff (@JeffG15563) February 13, 2018
Until tonight, Juventus hadn't surrendered a 2 goal lead at home since 2011.

He's magic, you know. #COYS 👏💙 pic.twitter.com/dZ46OxvE4B

— KerryCOYS 💙 (@ElectricEriksen) February 13, 2018