"Can they win the Champions League? Absolutely they can" Former Spurs boss backs Tottenham to go all the way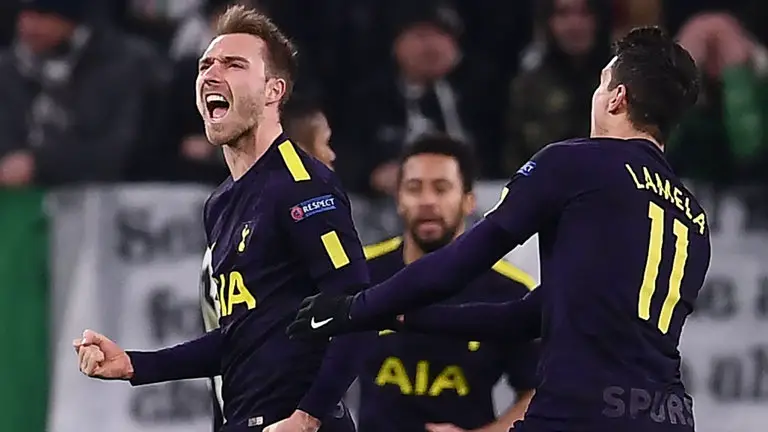 Former Tottenham Hotspur midfielder Jamie Redknapp feels his former club have 'special' players to win the Champions League this season. Spurs made a tremendous rally to draw 2-2 at Turin against Juventus on Tuesday. They were rattled at the start, conceding two Gonzalo Higuain goals after just eight minutes.
The North Londoners pulled one back through Harry Kane before Higuain missed a penalty at the end of the first half. A Christian Eriksen free-kick got them level, giving Spurs a two away goal advantage ahead of the return fixture at Wembley on March 7.
Redknapp now believes the spirited performance at the Juventus stadium shows that Spurs can go all the way and win the coveted Champions League.
"Can they win the Champions League? Absolutely they can. Liverpool and Tottenham are dangerous teams because they have the special players in there," Redknapp told Sky Sports.

"At the start of the season everyone was talking about Spurs' squad depth, but they have a really strong squad. I've been impressed with Davinson Sanchez and they now have real versatility. I am surprised they do not have more points in the league."

"Tottenham are hot favourites now. Juventus are still a dangerous side but Tottenham, if they get their game plan right, have players who can hurt any team."
Redknapp was particularly impressed with the display of Eriksen, who indeed ran the show at Turin, creating several chances for his teammates before scoring the equaliser in the 71st minute.
"He is a class act, he makes the game look so simple. He is such a good player, technically up there with the likes of [Philippe] Coutinho," the former midfielder added.

"He gives them that edge, that sharpness. He's a very special player, he is their Kevin De Bruyne, that's the capability he has."
Danny Higginbotham completely agreed with Redknapp, explaining:
"Look at the mentality, 2-0 down after nine minutes, it's unbelievable. The maturity they showed to come back from 2-0 down. Juventus have got to come out more and that will suit Tottenham. It's an unbelievable result."
It was a shambolic start to the game and we found ourselves 2-0 down inside nine minutes but credit to our boys who kept their nerves and showed responsibility and desire to fight back. That kind of spirit gave us a deserved 2-2 draw at the Juventus stadium and two precious away goals.