Tottenham defender wants £150,000-a-week with Real Madrid keeping an eye on the situation
The contract situation surrounding Toby Alderweireld is still unclear. The Belgian is contracted as a Spurs player until 2018 but we have not yet agreed on a new deal to extend his tenure in London and this has seen a number of clubs keeping an eye out for the defender.
Now a report from the Daily Mirror claims that Real Madrid are willing to put in the big bucks for the 28-year-old and will look to beat a number of top sides for the central defender. Alderweireld is also wanted by a host of Premier League clubs such as Manchester United, Manchester City and Chelsea but we do have one more year on our hands, thanks to a stipulation in his deal.
The Belgian's contract can be extended by another year and can keep him until 2019, however, he would be paid the same amount as he earns now, despite him wanting a bigger weekly wage. Alderweireld wants to earn close to £150,000-a-week, which would make him the highest earner at the club. However, that has been a major issue for Daniel Levy and the team as they just cannot crack this deal.
Should we extend his contract until 2019, he would be able to leave for just £25million. We could be looking to sell him in the summer as the contract impasse just does not seem to be clearing up and it will be interesting to see just how it goes in the summer.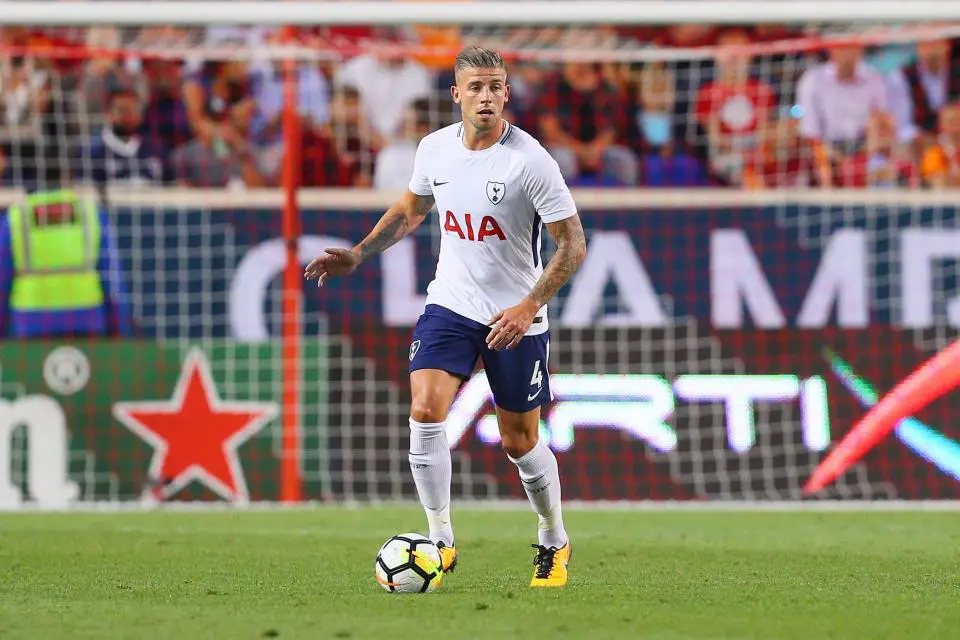 A Big Loss For Tottenham On The Way
Alderweireld is one of the best defenders in the world and losing him on the cheap would be a major loss for us in the grand scheme of things. We have one of the best centre-back pairings in Jan Vertonghen and Alderweireld, and losing either of them would also affect our chances of doing well.
Davinson Sanchez seems like a quality buy but he still needs time to develop and working under both Alderweireld and Vertonghen would be the best for him.
This situation is alarming as we are not looking to extend the deal for one of our most crucial players. Losing Alderweireld for a few thousand pounds a week might be a precursor of things to come and if we do lose out on Aldy, it'd be difficult to replace him.